Located in the northeastern-most corner of New York State, Clinton County is bordered by the Canadian province of Quebec and is a popular border crossing region. To the east, the county abuts Lake Champlain and the Vermont border. The area is often referred to as the Adirondack Coast. The local economy is supported by a mix of health care, retail, and manufacturing businesses, but it also has its fair share of tourism.
Never pay a speeding ticket in Clinton County. The fines and points are often far greater than most expect. Instead, it would be wiser to hire an attorney who can fight the underlying charge and reduce or eliminate the worst consequences.

New York Speeding Ticket Costs
A speeding ticket in New York State can be expensive. The $150 to $600 fine is not the final cost. New York State adds a mandatory surcharge of $88 or $93 on each ticket. If the ticket brings the total number of points imposed on a driver's license to 6 or more, he/she will also have to pay a DMV Driver Responsibility Assessment (DRA) fee. DRAs start at $300. Each point over 6 adds another $75. Worse, a single speeding ticket can cause a sizable increase in auto insurance rates, which typically last for three years or more.

Speeding Tickets Data from Clinton County NY
Drivers in Clinton County received more than 4,800 speeding tickets in 2018. Speeding comprised 21% of all tickets issued in most years. The most common days for drivers to get ticketed in the county were Friday and Saturday. Clinton is only one of several counties with border crossings into Canada, but it is where Canadians are most likely to get a speeding ticket; one-in-five speeding tickets (20.3%) went to Canadian drivers, the largest proportion of any NY county. In fact, less than half of drivers ticketed for speeding in Clinton last year were New Yorkers (47.7%).

All drivers, regardless of where they are from, have the right to challenge a NY speeding ticket. Unfortunately, only about 3.7% of drivers were able to get their tickets dismissed in Clinton County last year. Those who hire a skilled traffic ticket attorney would have a far better chance of beating the ticket or getting the fine and points reduced.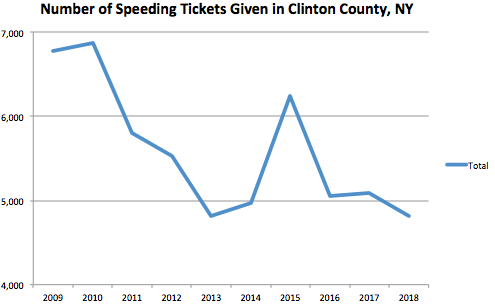 Number of Speeding Tickets Given in Clinton County, NY
| Year | # of Speeding Tickets |
| --- | --- |
| 2009 | 6,772 |
| 2010 | 6,873 |
| 2011 | 5,807 |
| 2012 | 5,523 |
| 2013 | 4,818 |
| 2014 | 4,966 |
| 2015 | 6,241 |
| 2016 | 5,052 |
| 2017 | 5,093 |
| 2018 | 4,813 |
Clinton County Geography and How It Relates to Traffic Tickets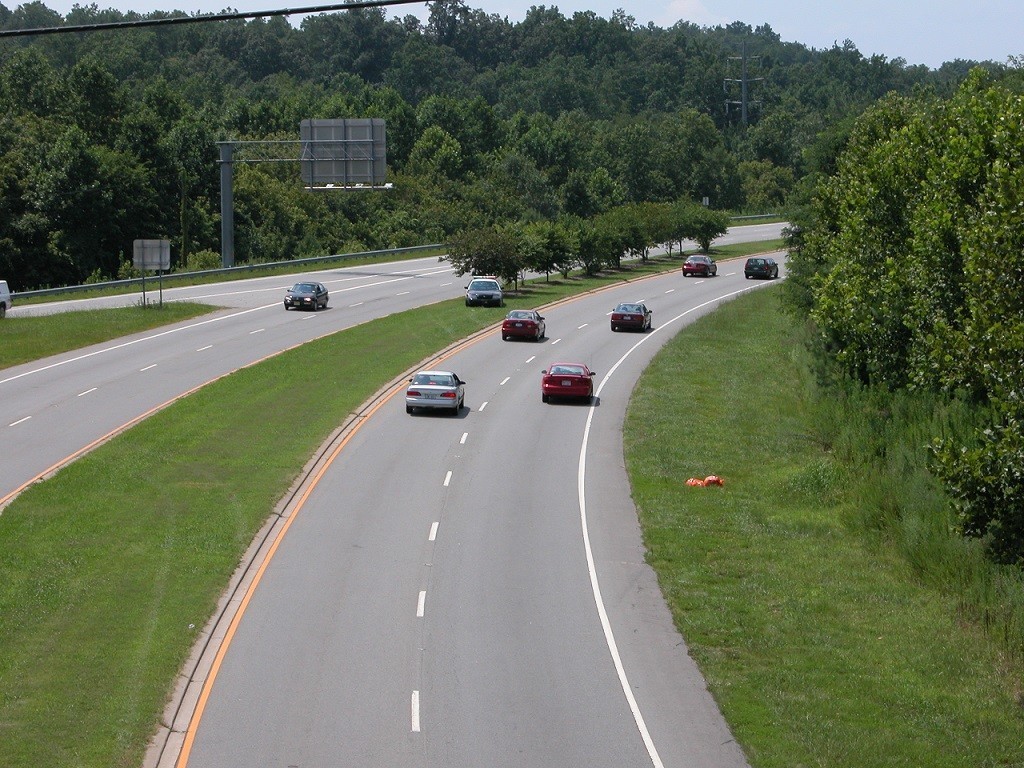 Like most other NY counties located in the Adirondacks, Clinton County receives tourists seeking fishing, camping, hiking, and other outdoor recreational activities. Drivers can take I-87 north-south to and from the Quebec border and points south of Clinton County. U.S. Route 9 runs mostly parallel to I-87 as an alternate path, although it ends several miles south of the border. U.S. Route 11 can take drivers east-west through the county, concluding at Lake Champlain. Clinton County is home to Plattsburgh State University College and Clinton Community College. The county also houses two prisons: Clinton Correctional Facility, a maximum-security prison in Dannemora, and Altona Correctional Facility, a medium-security prison in Altona. Police patrol the highways and local roads of Clinton County to keep an eye on the many tourists, students, and locals to ensure the roads stay safe.

Hiring a Clinton County Speeding Ticket Lawyer
Drivers can avoid the heavy fines, points, and insurance increases of a speeding ticket by pleading not guilty and fighting the charges. An experienced traffic ticket attorney can negotiate with prosecutors to reduce the ticket to a lesser offense with a lower fine and fewer or no points. The majority of people who hire an attorney—including those from out of state or Canada—do not even have to come to court themselves.

If you received a speeding ticket in Clinton County, contact Rosenblum Law. Our traffic ticket attorneys represent clients in Altona, Au Sable, Beekmantown, Black Brook, Champlain, Chazy, Clinton, Dannemora, Ellenburg, Mooers, Peru, Plattsburgh, Saranac, and Schuyler Falls. Call 888-434-0406 or email Rosenblum Law today for a free consultation about your case.
Speeding Ticket in Other Counties