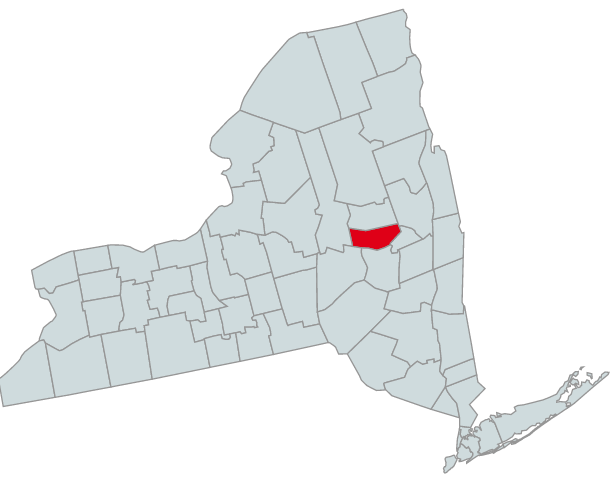 Montgomery County is located in the central part of New York State. It lies west of the city of Schenectady and northwest of Albany. The Erie Canal runs through the county. But what used to be a major source of trade and transportation is now used for recreational boating. The largely rural county is known for its fresh produce and homemade goods from numerous family-run farms and farm stands. It also features an abundance of B&Bs, country houses and inns. The city of Amsterdam in Montgomery County is the birthplace of famous actor Kirk Douglas.

A speeding ticket in Montgomery County is a costly matter. Rather than accept the cost and consequences, drivers should consult with an attorney to try to reduce or beat the charges.

New York State Speeding Ticket Costs
Drivers ticketed for speeding in Montgomery County can expect fines between $150 to $600. Drivers must also pay a state surcharge of $88 (Amsterdam) or $93 (elsewhere in the county). Once a driver reaches 6 points or more on his/her license, the DMV charges a Driver Responsibility Assessment (DRA) fee. This costs $300 plus an additional $75 for each point over six. Insurance premiums are also likely to rise by hundreds of dollars per year following a conviction for speeding.
Speeding Tickets Data from Montgomery County, NY
In 2021, the number of speeding tickets issued in Montgomery County decreased by about 5% from the previous year. State troopers, who gave out the majority of speeding tickets, issued a total of 4,818 tickets that year.
Speeding violations accounted for almost 32% of all offenses cited during that period. Aligning with the statewide pattern, Fridays and Saturdays were the busiest days for speeding in the county, representing over a third (33.4%) of the total tickets issued. Similarly, the summer months experienced a notable increase in speeding violations. June, in particular, stood out as the peak month, accounting for 10% of all tickets issued. Additionally, nearly 34% of drivers who received tickets in Montgomery County in 2021 were from other U.S. states.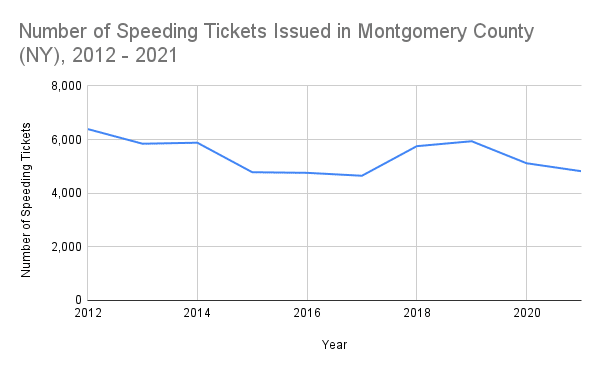 Number of Speeding Tickets Issued in Montgomery County (NY), 2012 – 2021
| | |
| --- | --- |
| Year | Number of Speeding Tickets |
| 2012 | 6,393 |
| 2013 | 5,845 |
| 2014 | 5,882 |
| 2015 | 4,783 |
| 2016 | 4,759 |
| 2017 | 4,650 |
| 2018 | 5,753 |
| 2019 | 5,937 |
| 2020 | 5,116 |
| 2021 | 4,818 |
If drivers in Montgomery County are faced with speeding charges, it is highly recommended that they contest the allegations brought against them. Statistics indicate that a mere 4% of drivers were successful in beating speeding tickets in the county's courts during 2021. Hiring a competent traffic attorney may increase the chances of avoiding conviction, or at least reducing the charge – and consequences.
Montgomery County Geography and How It Relates to Traffic Tickets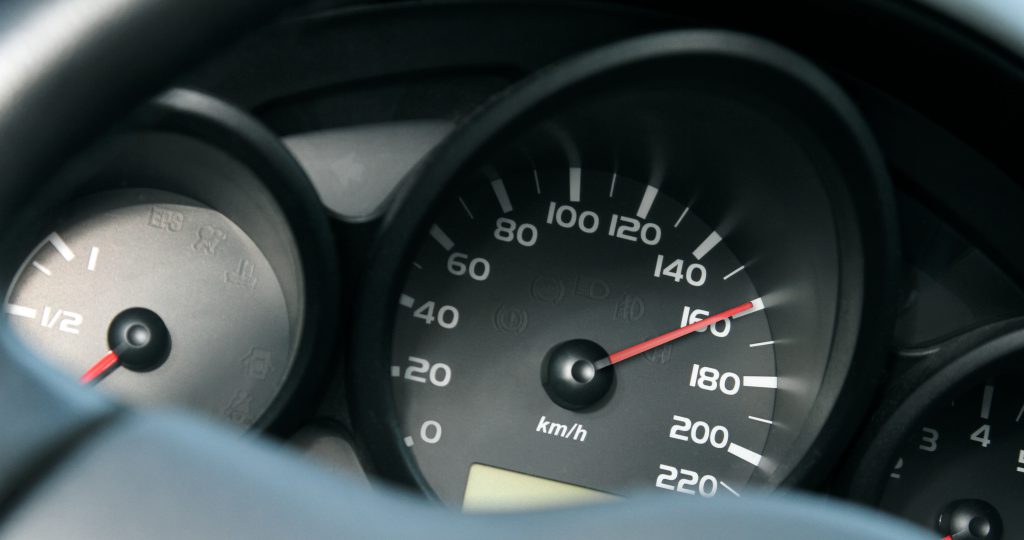 Montgomery County is accessible by NY Route 5 and 5S and by the New York State Thruway (I-90). Drivers can also take scenic roads, such as NY Routes 10, 30 and 30A, which take drivers north-south from the Adirondack State Park, as well as and NY Route 67, which connects to Saratoga County. Montgomery County has the fifth-smallest ratio of population to vehicle miles traveled in the state (24.8 people for every 1,000 VMT), which means outsiders—especially those from out of state—are the ones most likely to be ticketed for speeding.

Hiring a Montgomery County Speeding Ticket Lawyer
The fines, points, and insurance increase that comes with a speeding ticket can be far more than most drivers realize. Rather than pay the ticket, it is best to first consult with an experienced traffic ticket attorney. The lawyers at Rosenblum Law can assist you with your speeding ticket matter in Montgomery County. We can offer you a free consultation about your case and have our attorneys fight to reduce the penalties. Our attorneys have represented clients in Montgomery County for both traffic and criminal matters, including those from Amsterdam, Canajoharie, Charleston, Florida, Glen, Minden, Mohawk, Palatine, Root and St. Johnsville. Call 888-434-0406 or email Rosenblum Law today for a free consultation about your case.
Speeding Ticket in Other Counties