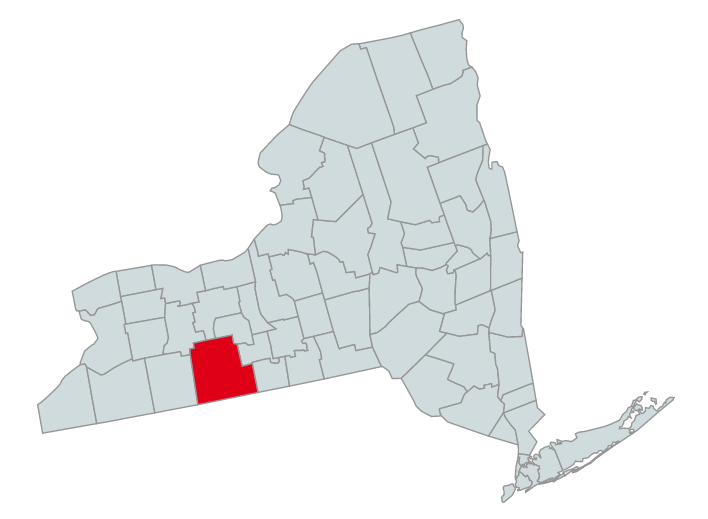 Steuben County is situated in the southwestern portion of New York State along the Pennsylvania border. Nearly 96,000 people call Steuben County home. With an area of 1,400 square miles, it is the largest county south of the Adirondack Mountains. Its busy cities are in sharp contrast to its rolling hills and sprawling farmland. Steuben County is the birthplace of the materials engineering company Corning Glass, which is also the largest employer in the county. The town of Hammondsport also boasts a thriving wine industry that attracts tourists and locals alike.
A driver who is hit with a speeding ticket in Steuben County may be in for a surprise. The fine, points and other hidden costs can add up quickly. It is in every driver's interest to consult with a qualified traffic ticket attorney before deciding to pay a speeding ticket in Steuben County.
New York Speeding Ticket Costs
Speeding tickets issued in Steuben County can be very costly. Fines often run between $150 to $600, in some cases even higher. Each ticket also comes with a mandatory NYS surcharge of $88 to $93. There's also a possible DMV Driver Responsibility Assessment (DRA) fee. The DRA is a separate fine charged to drivers who reach 6 points on their license in 18 months. A DRA costs $300, and each point over 6 adds another $75. In addition, paying a speeding ticket nearly ensures that it will raise one's auto insurance rates by several hundred dollars per year.

Speeding Ticket Data from Steuben County, NY
In 2021, Steuben County witnessed the issuance of 8,986 speeding tickets, placing it among the bottom 20 counties in New York regarding ticket volume. Slightly more than half of these tickets (52.5%) were issued to New York residents. The remaining tickets were predominantly given to out-of-state drivers, with a significant portion (31.7%) targeting drivers from neighboring Pennsylvania, as well as New Jersey license holders, and those from various parts of New England. Another smaller proportion (12%) was issued to drivers from states located to the south and east of the New York/New Jersey/Pennsylvania region. Only 0.7% of the speeding tickets in Steuben County were issued to Canadian drivers. The rest (3.2%) were given to drivers from other/unknown areas.
In previous years, the conviction rate in Steuben County courts for speeding tickets was remarkably high. In fact, just 2.2% managed to get their speeding ticket dismissed as recently as 2018. However, it now holds the distinction of being one of the counties with the highest percentages of dismissed/acquitted cases (27.8% in 2021). Even so, that means nearly three-quarters of those who received a speeding ticket in Steuben County were convicted of the offense that year.
Drivers caught speeding in Steuben County should not be complacent. They should still hire a traffic ticket attorney to significantly improve their chances of having the ticket reduced to a lesser offense that won't result in many points on a license and auto insurance rate hikes.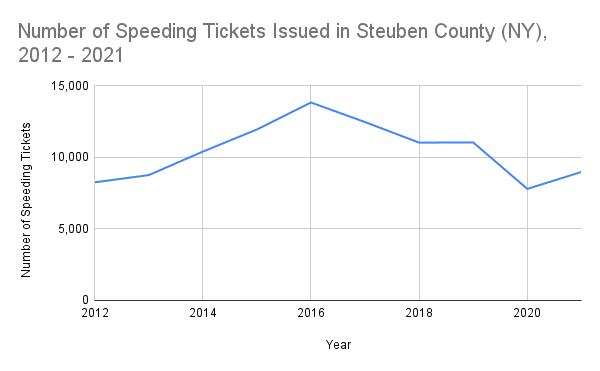 Number of Speeding Tickets Issued in Steuben County (NY), 2012 – 2021
| | |
| --- | --- |
| Year | Number of Speeding Tickets |
| 2012 | 8,258 |
| 2013 | 8,762 |
| 2014 | 10,404 |
| 2015 | 11,951 |
| 2016 | 13,841 |
| 2017 | 12,472 |
| 2018 | 11,035 |
| 2019 | 11,047 |
| 2020 | 7,799 |
| 2021 | 8,986 |
Steuben County Geography and How It Relates to Traffic Tickets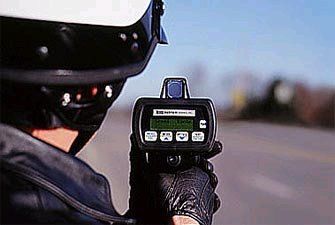 The Southern Tier Expressway (I-86) connects Steuben County with other NY counties in the Southern Tier region. The roadway also dips down into Pennsylvania and is one of several routes out-of-state drivers can take through Steuben into other parts of New York. Another such roadway is I-99, which starts at an interchange with U.S. 220 and the Pennsylvania Turnpike and travels north through Steuben and other parts of western New York. I-360 is an auxiliary highway that branches off of I-86 in Steuben and ends at I-490 in Rochester. Tourists visit Steuben for its quality hiking trails and campgrounds, as well as to visit its numerous wineries. State and local police watch the roads for speeders, particularly those flying through on the way to and from Pennsylvania and other NY counties.

Hiring a Steuben County Speeding Ticket Lawyer
In addition to the many fees associated with a speeding ticket, paying a speeding ticket can cause increases in auto insurance premiums for several years. At the same time, ignoring the ticket is never a good idea and failing to answer the ticket in a timely manner can result in having one's driving privileges in NY suspended and even revoked. Drivers who are charged with a speeding ticket or other traffic violation have the option to fight the charge and possibly win a dismissal or negotiate a reduction in fines and points.

An experienced traffic defense attorney can analyze the traffic violation matter and provide a solid defense, keeping the fines and points to a minimum. In almost all cases, a person who hires an attorney will not be required to come to court.

If you received a speeding ticket in Steuben County, contact Rosenblum Law. Our traffic ticket attorneys represent clients in Addison, Avoca, Bath, Bradford, Cameron, Campbell, Canisteo, Caton, Cohocton, Corning, Dansville, Erwin, Fremont, Greenwood, Hartsville, Hornby, Hornellsville, Howard, Jasper, Lindley, Prattsburgh, Pulteney, Rathbone, Thurston, Troupsburg, Tuscarora, Urbana, Wayland, Wayne, West Union, Wheeler, and Woodhull. Call 888-434-0406 or email Rosenblum Law today for a free consultation about your case.
Speeding Ticket in Other Counties