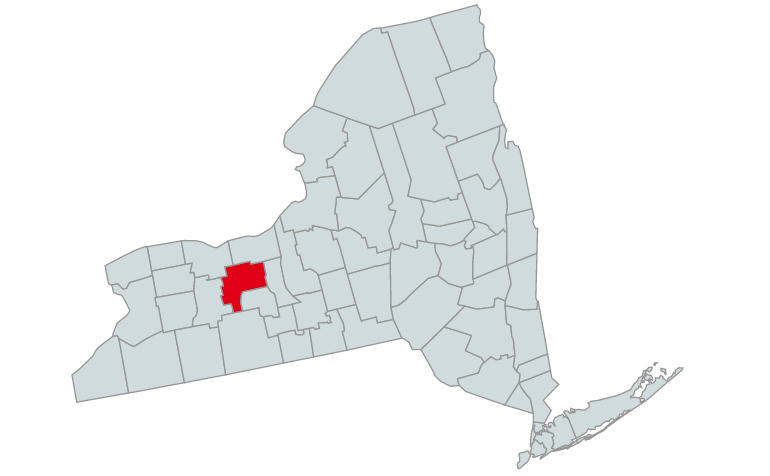 Ontario County is part of western New York State. It is about 8 miles from Rochester. The county is within the Finger Lakes Region of the state. Despite being above the median population (109,864), Ontario County has a relatively small amount of vehicle traffic: about 28 people for every 1,000 vehicle miles traveled. Its lakeside retreats are popular vacation spots and second homes for many New Yorkers.

Whether one lives in or is visiting Ontario County, a speeding ticket can be a costly matter. Rather than just surrender and pay the ticket, one would be better served consulting with an attorney to try to reduce or beat the charges and associated penalties.

New York State Speeding Ticket Costs
Drivers ticketed for speeding in Ontario County, NY can expect fines between $150 to $600. Drivers are also required to pay a state surcharge of $88 or $93. When a driver reaches 6 points or more on his/her license, the DMV charges a Driver Responsibility Assessment (DRA) fee. This costs $300 plus an additional $75 for each point over six. Insurance premiums are also likely to rise by hundreds of dollars per year following a conviction for speeding.
Speeding Tickets Data from Ontario County, NY
In 2021, drivers in Ontario County were issued a total of 4,593 speeding tickets, representing a slight increase over the previous year when just over 4,000 speeders were caught. Like many other counties, most drivers were caught speeding during the summer months, with the highest number of tickets written in August (567).
Additionally, compared to many counties outside of New York City and Long Island, state troopers accounted for a bit more than half of all speeding tickets (58.3%) issued in Ontario County. Moreover, in terms of the proportion of speeding tickets issued to women, Ontario ranked higher than most counties, with women receiving 37.1% of the total tickets.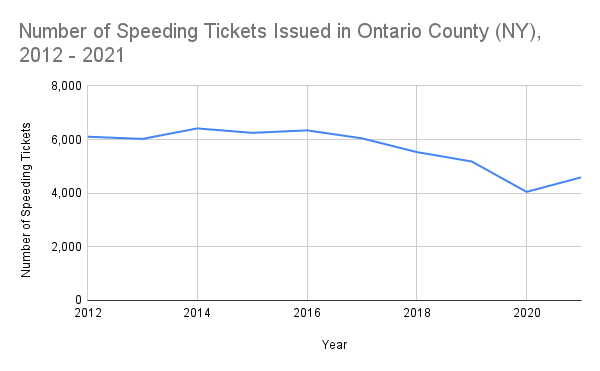 Number of Speeding Tickets Issued in Ontario County (NY), 2012 – 2021
| | |
| --- | --- |
| Year | Number of Speeding Tickets |
| 2012 | 6,106 |
| 2013 | 6,024 |
| 2014 | 6,415 |
| 2015 | 6,250 |
| 2016 | 6,342 |
| 2017 | 6,046 |
| 2018 | 5,532 |
| 2019 | 5,183 |
| 2020 | 4,049 |
| 2021 | 4,593 |
In Ontario County, drivers who face speeding charges have the option to contest the allegations and pursue either a dismissal or negotiate a reduction in fines and points. Although statistics show that a mere 4.2% of drivers successfully managed to overcome a speeding ticket in Ontario County courts the previous year, drivers will have a better chance of avoiding conviction if they seek the assistance of a skilled traffic ticket attorney.
Ontario County Geography and How It Relates to Traffic Tickets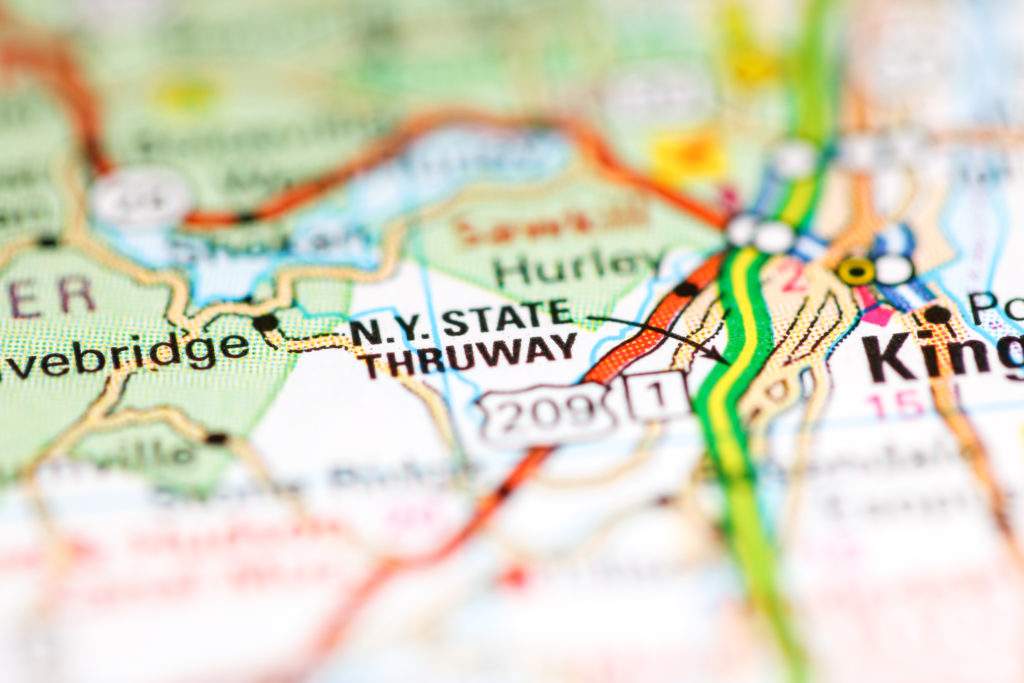 Ontario County is less than two hours east of Buffalo and north of Ithaca. The county can be accessed via the New York State Thruway (I-90). In addition, drivers can take I-490, an auxiliary highway which arches north through Rochester and ends at the Thruway in Genesee County. The relatively low rate of travel within the county means every driver's behavior is that much more noticeable to police. As such, the risk of getting a speeding ticket is quite high.

Hiring an Ontario County Speeding Ticket Lawyer
Never accept the fines, points, and insurance increase that comes with a speeding ticket. Instead, consult with an experienced traffic ticket attorney. The lawyers at Rosenblum Law can assist you with your speeding ticket matter in Ontario County. We can offer you a free consultation about your case and have our attorneys fight to reduce the penalties. Our attorneys have represented clients in Ontario County for both traffic and criminal matters, including those from Bristol, Canadice, Canandaigua, East Bloomfield, Farmington, Geneva, Gorham, Hopewell, Manchester, Naples, Phelps, Richmond, Seneca, South Bristol, Victor, and West Bloomfield. Call 888-434-0406 or email Rosenblum Law today for a free consultation about your case.
Speeding Ticket in Other Counties