Warren County is best known for its popular Lake George Village resort area. Warren County is one of two NY counties that encompass the lake. Thus, it is a very popular location for travelers both from New York and those from nearby Vermont and other contiguous states. However, the county is much more than just a resort location. Warren County contains the highest concentration of medical manufacturers in NYS. The region has produced medical devices since the 1940s, and is the manufacturing headquarters for both AngioDynamics Inc. and Boston Scientific Corp.

Drivers hit with speeding tickets in Warren County are in for serious costs. That's why it is best to consult with an attorney who can fight to reduce or beat the charges and associated penalties.

New York State Speeding Ticket Costs
The fine for most speeding tickets is between $150 to $600. A state surcharge of $88 or $93 is added on top of the fine. Should a driver reach 6 points or more on his/her license, the DMV charges a Driver Responsibility Assessment (DRA) fee, which costs $300 for the first 6 points and $75 for each additional point. A speeding ticket is also likely to increase insurance premiums by hundreds of dollars per year should the driver be convicted.
Speeding Tickets Data from Warren County, NY
In 2018, police in Warren County wrote 5,718 speeding tickets. This is a 7% decline from 2017, and a 17% drop from 2009, the earliest data available from the DMV. However, it is the highest proportion of speeding tickets (32.3%) in the same 10-year period. Drivers in Warren County should keep their eyes peeled primarily for State Troopers, who wrote almost 95% of speeding tickets last year. Fridays were by far the worst day to be speeding in Warren County, as nearly 19% of tickets were written on that day of the week. Tuesday saw the least amount of speeding tickets in Warren County.

Just over half of all speeding tickets in the county—55.3%–were issued to New Yorkers. The county's close proximity to the Quebec border means many Canadians were also pulled over for speeding in Warren County. In fact, almost 11% of all speeding tickets went to Canadian drivers, the fourth-highest proportion of any NY county.

Number of Speeding Tickets Given in Warren County, NY
| Year | # of Speeding Tickets |
| --- | --- |
| 2009 | 6,870 |
| 2010 | 7,037 |
| 2011 | 5,444 |
| 2012 | 5,256 |
| 2013 | 5,246 |
| 2014 | 5,169 |
| 2015 | 5,451 |
| 2016 | 5,599 |
| 2017 | 6,116 |
| 2018 | 5,718 |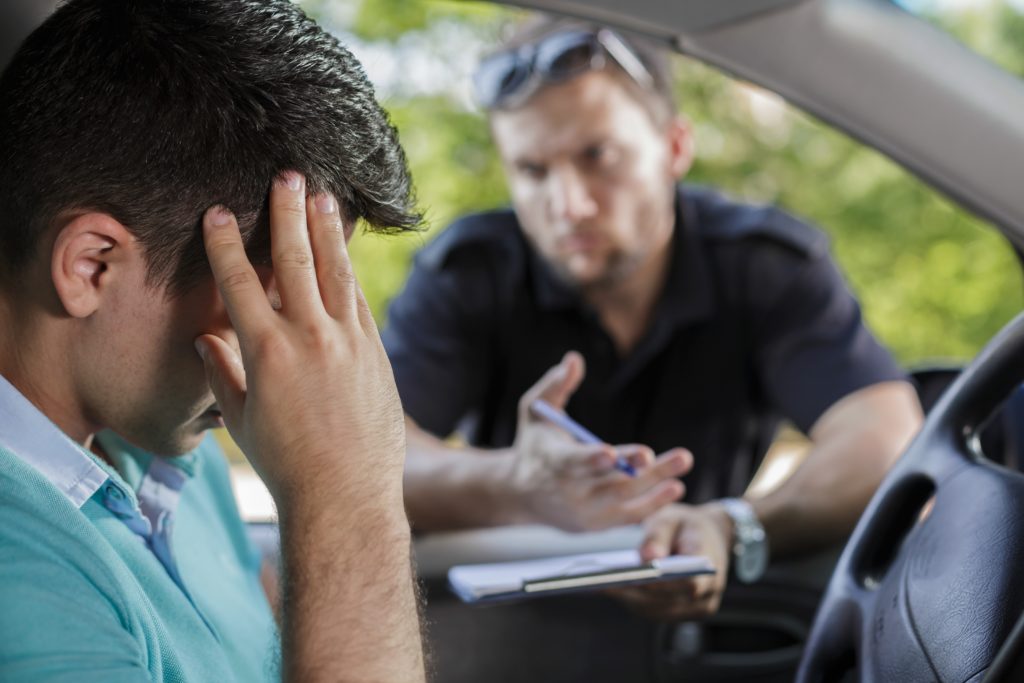 Drivers charged with speeding in Warren County must fight the charge(s). This can be difficult, however, as only 3.4% of drivers were able to beat a speeding ticket in Warren County last year. Drivers who hire a skilled attorney have a far better chance of getting the ticket reduced to a lesser charge and avoiding the fine and points associated with it.

Warren County Geography and How It Relates to Traffic Tickets
Warren County sits at a key position just east of the Adirondacks. Drivers can take I-87 north-south through Warren County, which connects drivers from as far south as the Bronx/NYC to as far north as the NY-Quebec border. U.S. Route 9 also travels north-south through the county nearly parallel to I-87. NY Route 8 cuts east-west along the northern part of Warren County, ending at NY Route 9N near Hague Town Beach Park. This, combined with the county's popularity as a vacation spot means police monitor the roads closely for tourists and thru-traffic (as well as locals) who may be making the roads unsafe.

Hiring a Warren County Speeding Ticket Lawyer
Drivers should fight to reduce the fines, points, and insurance increase that come with a speeding ticket. Before heading to court, it is best to first consult with an experienced traffic ticket attorney. The lawyers at Rosenblum Law can assist you with your speeding ticket matter in Warren County. We can offer you a free consultation about your case and have our attorneys fight to reduce the penalties. In most cases, you may not even need to come to court. Our attorneys have represented clients in Warren County for both traffic and criminal matters, including those from Bolton, Chester, Glen Falls, Hague, Horicon, Johnsburg, Lake George, Lake Luzerne, Queensbury, Stony Creek, Thurman, and Warrensburg. Call 888-434-0406 or email Rosenblum Law today for a free consultation about your case.
Speeding Ticket in Other Counties