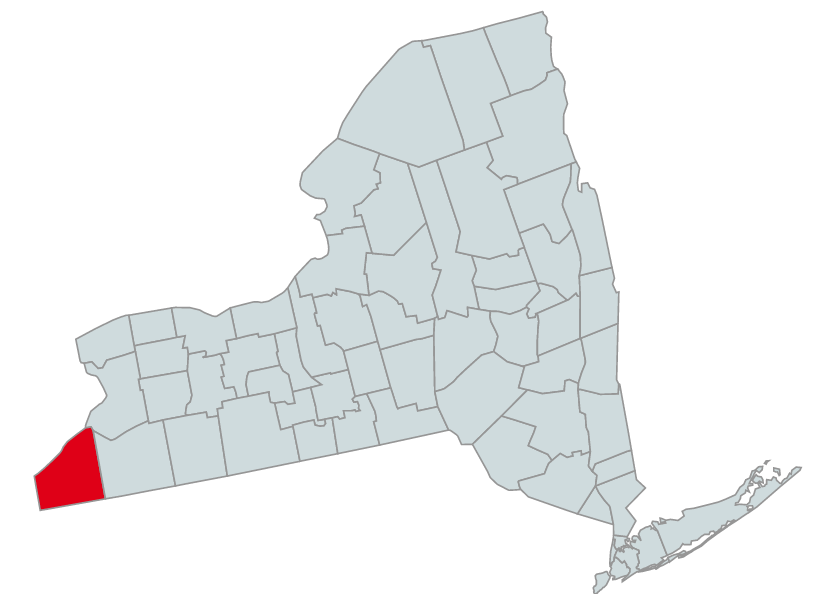 Chautauqua County is the westernmost county in New York State. It's bordered by Lake Erie to the north and Pennsylvania to the west and south. The county was once known as the Furniture Capital of the World. It is also the birthplace of several famous people, including Lucille Ball and 90s singer/songwriter Natalie Merchant.

Drivers who have been issued a speeding ticket in Chautauqua County should not pay it! Instead, call an experienced traffic ticket attorney to help avoid the costs, points, and other consequences that come with a conviction.

New York State Speeding Ticket Costs
A speeding ticket in Chautauqua County varies in cost but typically runs between $150 and $600. A mandatory state surcharge of $88 (if ticketed in Jamestown or Dunkirk) or $93 (in any other part of the county) is added to each ticket. A conviction for speeding in Chautauqua means the driver can have between 3 and 11 points assessed on his/her license. If the ticket brings the point total to 6 or more, the driver will have to pay an additional fee called a Driver Responsibility Assessment (DRA). This is separate from the fine and surcharge and is paid directly to the DMV. A DRA costs $300 for the first 6 points and an additional $75 for each point over 6. In addition, a speeding ticket conviction nearly ensures one's insurance rates will go up, often by several hundred dollars per year.

Speeding Ticket Data from Chautauqua County, NY
Chautauqua County saw an increase in the number of speeding tickets in 2021 compared to the previous year. Law enforcement officers issued 12,312 such tickets in 2021, which accounted for almost 37% of all traffic tickets issued in the county. Slightly more than half (50.3%) of the drivers ticketed for speeding in Chautauqua County held New York licenses. The rest were split among drivers from the northeast region (22.5%), other U.S. states (25.2%), Canada (0.6%), and other/unknown regions (1.4%).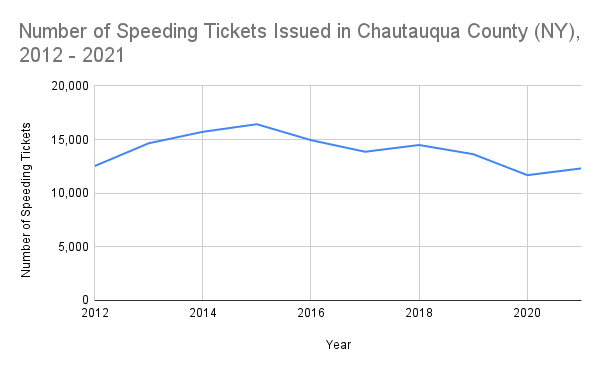 Number of Speeding Tickets Issued in Chautauqua County (NY), 2012 – 2021
| | |
| --- | --- |
| Year | Number of Speeding Tickets |
| 2012 | 12,525 |
| 2013 | 14,650 |
| 2014 | 15,721 |
| 2015 | 16,430 |
| 2016 | 14,945 |
| 2017 | 13,863 |
| 2018 | 14,490 |
| 2019 | 13,635 |
| 2020 | 11,681 |
| 2021 | 12,312 |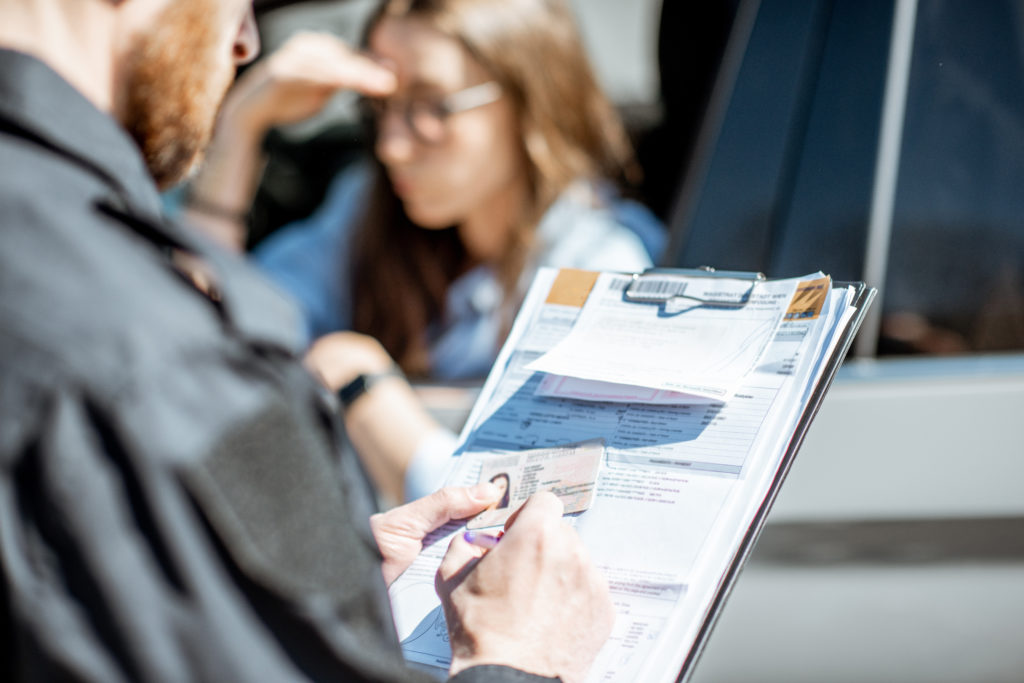 Drivers in Chautauqua will also find it difficult to contest their speeding tickets, with only 3.8% of them resulting in dismissal or acquittal in 2021 – one of the lowest rates when compared to other counties in the state. However, it's possible for drivers to contest their speeding tickets or negotiate them down to lesser offenses with the help of a skilled traffic ticket attorney. If a speeding ticket is successfully negotiated down, for example, the driver's insurance rate may not be negatively impacted.
Chautauqua County Geography and How It Relates to Traffic Tickets
With a population of 127,000 people, Chautauqua County is near the median for county populations in New York. The two largest highways in the county are I-86/NY 17/Southern Tier Expressway and the New York Thruway (I-90). The county's low population density and the absence of any major four-year colleges means visitors and those passing through the state stand out more to police. This, plus its proximity to the Canadian border and the fact that it shares a border with another state (Pennsylvania) is a major contributor to its high level of out-of-state drivers ticketed for speeding.
Hiring a Chautauqua County Speeding Ticket Lawyer
Drivers ticketed for speeding in Chautauqua County should strongly consider hiring an experienced traffic ticket attorney. In most cases, an attorney can attend the pretrial conference and, if necessary, the trial on behalf of the driver, so he/she may not have to appear in person. This is especially beneficial for drivers from out of state, who may have to face a long trek back to the county. An attorney also offers the best possible chance of one beating a ticket or getting it reduced to a lesser offense.
Contact Rosenblum Law for help with your speeding ticket matter in Chautauqua County. We can offer you a free consultation about your case and have our attorneys fight on your behalf. Our attorneys have represented clients in Chautauqua County for both traffic and criminal matters, including those in Arkwright, Busti, Carroll, Charlotte, Chautauqua, Cherry Creek, Clymer, Dunkirk, Ellery, Ellicott, Ellington, French Creek, Gerry, Hanover, Harmony, Jamestown, Kiantone, Mina, North Harmony, Poland, Pomfret, Portland, Ripley, Sheridan, Sherman, Stockton, Villenova, and Westfield. Call 888-434-0406 or email Rosenblum Law today for a free consultation about your case.
Speeding Ticket in Other Counties