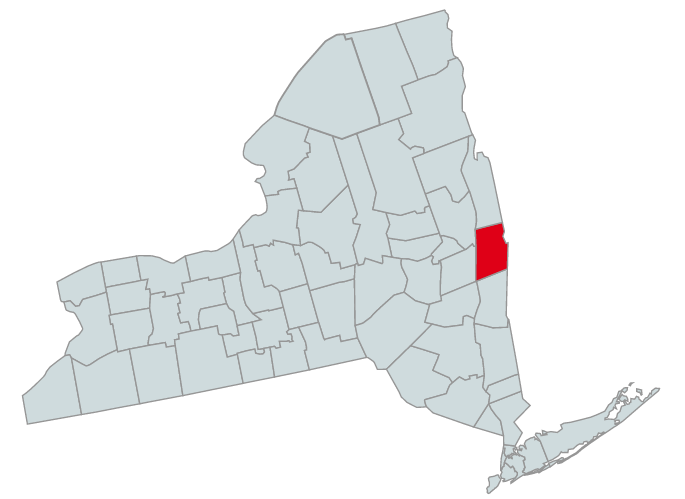 New York's Rensselaer County sits on the eastern edge of the state, sharing a border with both Massachusetts and Vermont. It covers 653 square miles of mostly suburban homes and boasts a population of 159,442, a third of whom reside in the city of Troy. Troy used to be the second-largest iron-producing city in the U.S., after Pittsburgh. However, in more recent years, the city has migrated toward more advanced technologies, including video game development.

Drivers should think twice before paying a speeding ticket in Rensselaer County! A speeding ticket costs far more than just the fine. Instead, a driver should call an experienced traffic ticket attorney who can help avoid the costs, points, and other consequences that come with a conviction.

New York State Speeding Ticket Costs
A speeding ticket is far more expensive than most drivers realize. In addition to a fine of $150 to $600, each ticket also comes with a mandatory state surcharge ($88 or $93). If the ticket puts the total number of points on the license at 6 or more, a driver will be hit with a DMV Driver Responsibility Assessment (DRA) fee. The DRA is a separate fine, which costs $300 for the first 6 points and $75 for each point thereafter. Even worse is the increase in insurance premiums that follow a speeding conviction; this can run hundreds of dollars a year for three years or more.

Speeding Ticket Data from Rensselaer County, NY
In 2018, police wrote 12,511 speeding tickets to drivers in Rensselaer County. Speeding tickets made up about 38% of traffic tickets issued in the county that year. While most tickets went to fellow New Yorkers, more than a quarter (25.2%) were issued to out-of-state drivers, predominantly those from the New England region, plus New Jersey and Pennsylvania. In many NY counties, State Troopers tend to issue the lion's share of speeding tickets; however, in Rensselaer County, it is the local police officers who drivers have to watch out for. Altogether, local law enforcement was responsible for 52.8% of speeding tickets, a greater proportion than in any other county.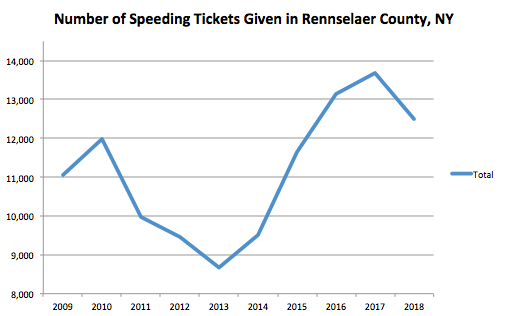 Number of Speeding Tickets Given in Rennselaer County, NY
| Year | # of Speeding Tickets |
| --- | --- |
| 2009 | 11,047 |
| 2010 | 11,987 |
| 2011 | 9,975 |
| 2012 | 9,470 |
| 2013 | 8,672 |
| 2014 | 9,507 |
| 2015 | 11,658 |
| 2016 | 13,146 |
| 2017 | 13,690 |
| 2018 | 12,511 |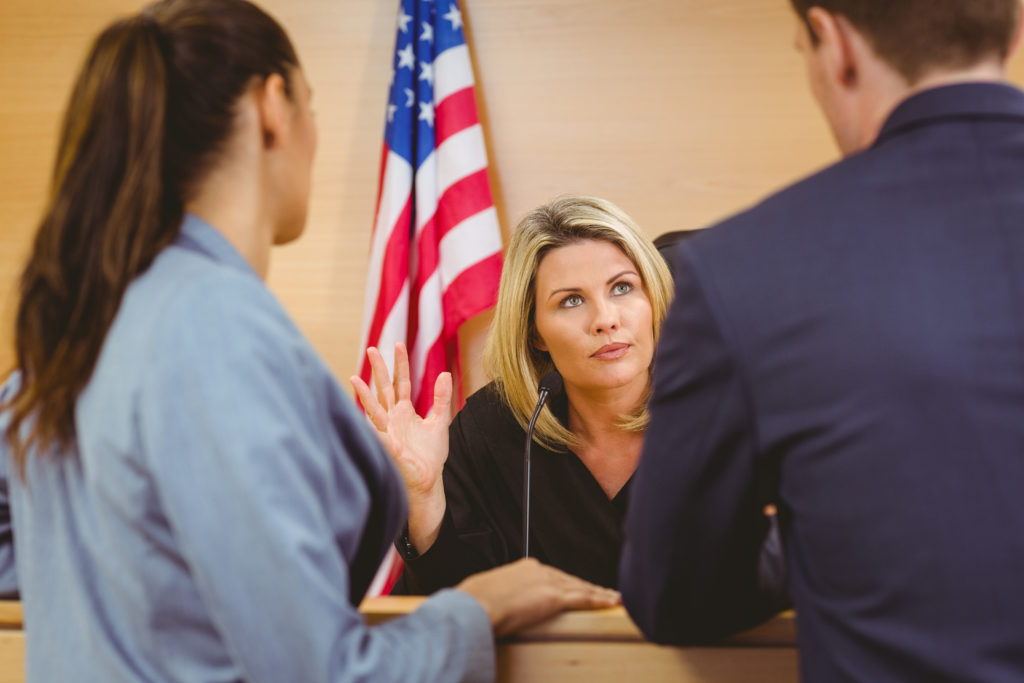 The local police aren't the only ones who are tough on speeders in Rensselaer County. The traffic courts can be tough too, with only 5.1% of drivers seeing their tickets dismissed or acquitted. However, drivers who hire an experienced traffic ticket attorney are likely to get better results; an attorney can negotiate to have a Rensselaer County speeding ticket reduced to a lesser offense, preferably one with fewer or no points and which will have little or no impact on one's auto insurance rates.
Rensselaer County Geography and How It Relates to Traffic Tickets
Only a few miles of the New York State Thruway (I-90) runs through the southwest corner of Rensselaer County, moving north-south from Columbia County and quickly crossing the Hudson River into Albany County. Beyond that, the county can only be traversed via state routes, county routes, and local roads. This explains why local police, more so than State Troopers, are the ones citing drivers for speeding in Rensselaer. While there aren't a lot of major throughways to carry New Englanders into the county, the fact that Rensselaer shares a border with both Massachusetts and Vermont means that police are mindful of out-of-state drivers violating traffic laws in their jurisdiction.
Hiring a Rensselaer County Speeding Ticket Lawyer
A driver ticketed for speeding in Rensselaer County should not just accept the numerous financial consequences. Instead, he/she should hire a traffic ticket attorney to fight the underlying charges.
For most speeding matters, an attorney can appear on behalf of the driver, ensuring he/she does not have to show up in person, which is especially beneficial for out-of-state drivers. An attorney also offers the best possible chance of one beating a ticket or getting it reduced to a lesser offense.
Contact Rosenblum Law for help with your speeding ticket matter in Rensselaer County. We can offer you a free consultation about your case and have our attorneys fight on your behalf. Our attorneys have represented clients in Rensselaer County for both traffic and criminal matters, including those in Berlin, Brunswick, East Greenbush, Grafton, Hoosick, Nassau, North Greenbush, Petersburgh, Pittstown, Poestenkill, Sand Lake, Schaghticoke, Schodack, Stephentown, and Troy. Call 888-434-0406 or email Rosenblum Law today for a free consultation about your case.
Speeding Ticket in Other Counties