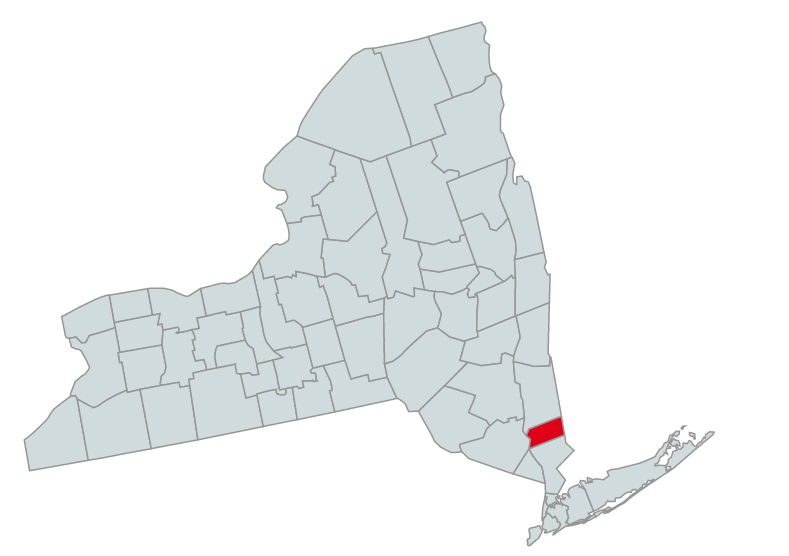 Located about an hour north of Times Square, Putnam County is increasingly considered part of Downstate New York. It is located in the southeastern part of New York, bordered on the left by the Hudson River and Connecticut to the west. Based on recent data, it ranks as the second most affluent county in New York State (after Nassau County and above Suffolk County), and the 21st most affluent in the U.S. Putnam is also the third-smallest NY county by land area, excluding those which comprise NYC.

New York Speeding Ticket Costs
New York State speeding tickets can be shockingly expensive. Fines often run between $150 to $600, but in some instances can go much higher. Each ticket also comes with a mandatory NYS surcharge of $88 or $93. There's also a possible DMV Driver Responsibility Assessment (DRA) fee. The DRA is a separate fine charged to drivers who reach 6 or more points on their license in 18 months. It costs $300 for the first 6 points. Each point over 6 adds another $75. Any driver who pays a speeding ticket can also expect his/her insurance rates to go up by several hundred dollars per year.

Speeding Tickets Data from Putnam County, NY
In 2018, more than 8,400 drivers were charged with speeding in Putnam County. This is just slightly higher than the number of drivers ticketed in 2017. About one-third of drivers ticketed in the county were from outside New York State. Drivers in Putnam County were most often ticketed on Saturdays last year. State police issued about 72% of all speeding tickets in the county.

Number of Speeding Tickets Given in Putnam County, NY
| Year | # of Speeding Tickets |
| --- | --- |
| 2009 | 11,367 |
| 2010 | 9,402 |
| 2011 | 8,897 |
| 2012 | 8,312 |
| 2013 | 7,746 |
| 2014 | 6,594 |
| 2015 | 7,166 |
| 2016 | 9,198 |
| 2017 | 8,354 |
| 2018 | 8,411 |
Drivers charged with speeding in Putnam County can choose to fight the charge and either win a dismissal or negotiate a reduction in fines and points. This can be difficult, and only about 10% of drivers were successful in beating speeding tickets in the county last year. As such, drivers will likely need the help of a skilled attorney to avoid getting convicted.

Putnam County Geography and How It Relates to Traffic Tickets
Two interstate highways run through Putnam County: I-84 traverses east-west and connects to the southbound I-684, which takes drivers into Connecticut. In addition, the Taconic State Parkway takes drivers north-south through the center of the county. U.S. 9 runs north-south in the western part of the county.

Chuang Yen Monastery, home to the largest Buddha statue in the Western Hemisphere (and only library in the U.S. specializing in Buddhist history), is a popular attraction in Putnam County. Drivers also visit Putnam to enjoy Clarence Fahnestock State Park, a 14,000-acre park with trails for walking and hiking. Winter attracts tourists to Thunder Ridge Ski Area, a small ski resort located in the Town of Patterson.

Putnam County's many highways and tourist attractions mean police are always on alert for those who may be making the roads unsafe, including speeding and other violations.

Hiring a Putnam County Speeding Ticket Lawyer
Paying a speeding ticket can cost hundreds of dollars more than most drivers expect. At the same time, failing to respond to the ticket in a timely manner can result in a loss of one's driving privileges. Thus, it is always best to fight the ticket. An experienced traffic ticket attorney can analyze the case and provide a defense with the best chance of reducing the fines and points. In almost all cases, a person who hires an attorney will not be required to come to court.

If you received a speeding ticket in Putnam County, contact Rosenblum Law. Our traffic ticket attorneys represent clients in Carmel, Kent, Patterson, Philipstown, Putnam Valley, and Southeast. Call 888-434-0406 or email Rosenblum Law today for a free consultation about your case.
Speeding Ticket in Other Counties