Find out why Rosenblum Law is the right choice to fight your traffic violation.

Rosenblum Law is the largest and highest customer-rated traffic violations law firm in both NY & NJ. With experienced traffic violations and criminal defense attorneys, the firm has a reputation for aggressive representation for anyone facing criminal charges or traffic violations that can result in fines, points, license suspension, or jail time. With a success rate of well over 90%, Rosenblum Law has helped thousands of clients get excellent results regardless of how simple or complicated the case. They strive to ensure that every client receives the best possible service and results. Beyond the courtroom, the staff and attorneys of Rosenblum Law also go to great lengths to give back to the community and support those in need.
---
Adam H. Rosenblum, Esq.
Adam is the founding attorney of Rosenblum Law, a general law practice with offices New York and New Jersey. Mr. Rosenblum's primary focus is personal injury, criminal defense and traffic tickets. Prior to founding Rosenblum Law, Mr. Rosenblum worked as law clerk to the managing partner and attorneys at Albany office of the nationally-acclaimed law firm Boies, Schiller & Flexner LLP. Adam is admitted to practice in all state and federal courts in New York and New Jersey and is a graduate of Albany Law School.
---
Sanford Rosenblum, Esq.
Sanford Rosenblum is the senior personal injury attorney at Rosenblum Law. Sandy has successfully won over $50 million in recoveries for clients. Sandy, who has nearly 40 years of experience in personal injury law, actively litigated civil and criminal cases for many years. He now focuses on preparing cases for trial, locating experts, and lending his vast experience to getting outstanding results for clients.
---
Jobin Joseph, Esq.
Jobin has a diverse legal background spending the first stage of his career working for a general practice firm in North New Jersey. During this time Mr. Joseph gained invaluable court experience and has successfully handled business immigration, contract negotiations, family, criminal, landlord/tenant and traffic violation matters. Mr. Joseph has extensive courtroom experience and is passionate about helping others with his legal knowledge and professionalism.
Mr. Joseph is a graduate of Pace Law School and is licensed to practice law in both New York and New Jersey and joined Rosenblum Law in 2012. Currently, Mr. Joseph concentrates his attention on criminal defense and traffic violations. Mr. Joseph earned his bachelor's degree from the New Jersey Institute of Technology and is a member of the Middlesex County Bar Association.
---
Lois Varughese, Esq.
Lois is a graduate of the Maurice A. Deane School of Law at Hofstra University School of Law and graduated from McMaster University, summa cum laude. While at Hofstra, Lois participated in the Criminal Prosecution Practicum Clinic. Here, Lois gained hands-on experience with numerous types of offenses, including misdemeanor violations, and traffic infractions. Lois is particularly focused on assuring all clients receive continuous and comprehensive communication throughout their legal proceedings. She is licensed to practice law in New York.
---
Scott Glatstian, Esq. (Of Counsel)
Scott is a graduate of Syracuse University College of Law and received his undergraduate degree from Rutgers University. Scott's passion for analyzing complex issues and breaking them down into simpler terms led him to law school and ultimately to Rosenblum Law where he excels at working to help clients understand the law and the legal options available to them. A technology enthusiast, Scott's hobbies include building computers and entertainment systems for his friends and family. Scott focuses his practice on traffic and criminal defense as well as helping clients who are considering bankruptcy or working to clear their criminal record.
---
Case Managers Profile
---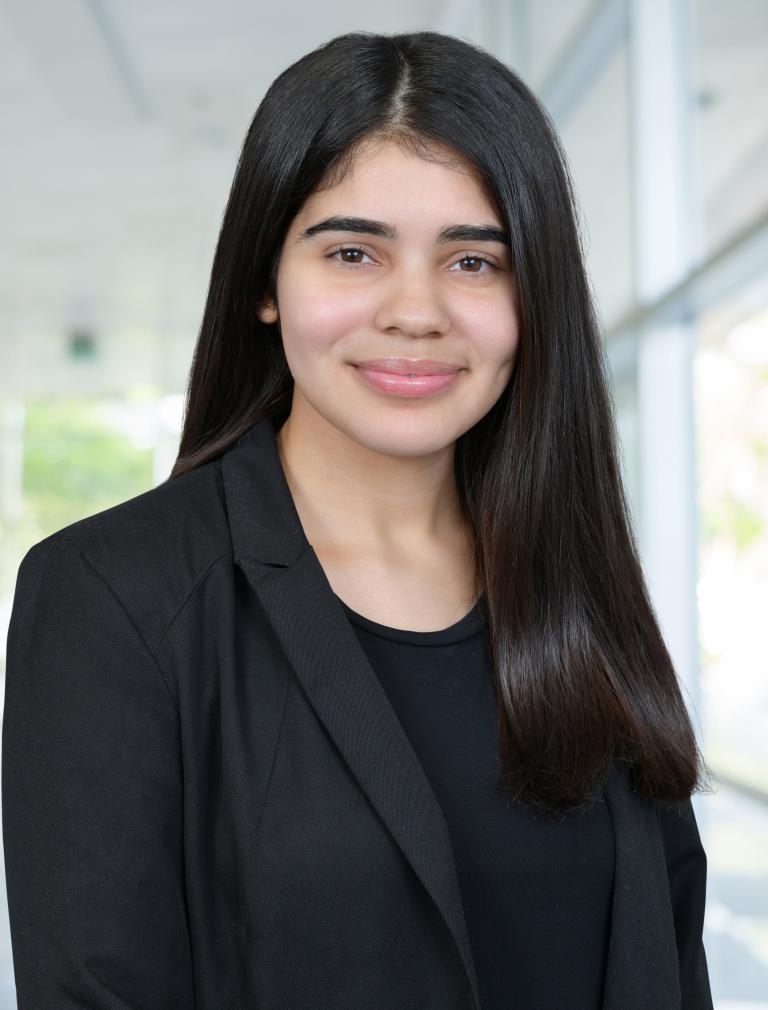 Adrianna Vacca
Adrianna joined Rosenblum Law in 2016. In her role as case manager her primary focus is scheduling all of our New York and New Jersey court appearances (except those in New York City) and communicating with clients that are required to appear in court. She works directly with the attorneys to assure all cases are scheduled and resolved promptly and the results are communicated to our clients in a timely fashion.
---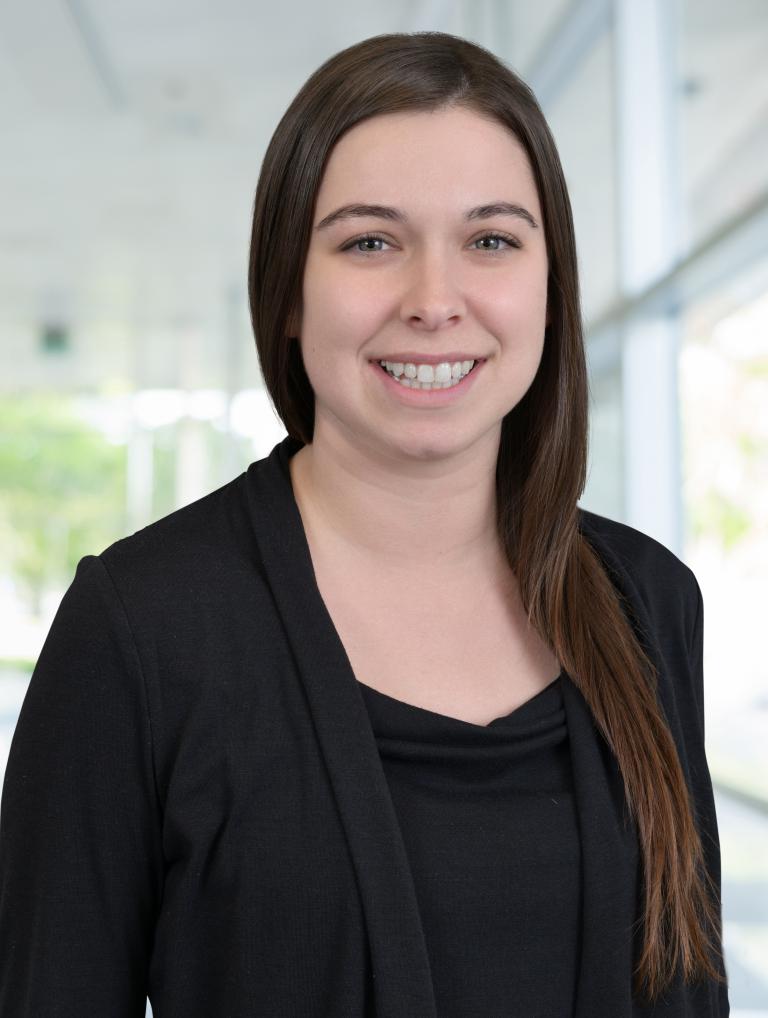 Amanda Hansen
Amanda has been a Case Manager at Rosenblum Law since 2015. She graduated from Lock Haven University with a bachelor's degree in criminal justice and also attended Fairleigh Dickinson University's Paralegal program. Her primary focus is New York City traffic cases.
---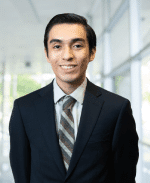 David Bustamante
David graduated as an Educational Opportunity Fund Scholar from Seton Hall University, Magna Cum Laude, with a bachelor's degree in Classical Studies. While at Seton Hall, he worked alongside the Public Defender of Metuchen, where he gained invaluable experience in criminal defense. In his role as a Paralegal, David primarily handles the Expungement process in both NJ/ NY, Copyright Infringement, and Traffic Violations. He works directly with attorneys to draft legal documents, file motions, and research NJ/NY legislation.
---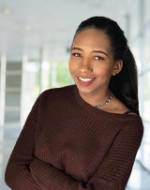 Amirah Cohen-Anderson
Amirah joined the team as a Case Manager at Rosenblum Law in 2019. She graduated from Fairleigh Dickinson University, Cum Laude, with a master's degree in Criminal Justice and a minor in Computer Forensics. As a Case Manager, Amirah primarily handles case files and attorney and court scheduling for traffic and criminal cases in both NJ and NY. She works closely with the clients to make sure they are included in the progression of their case every step of the way.