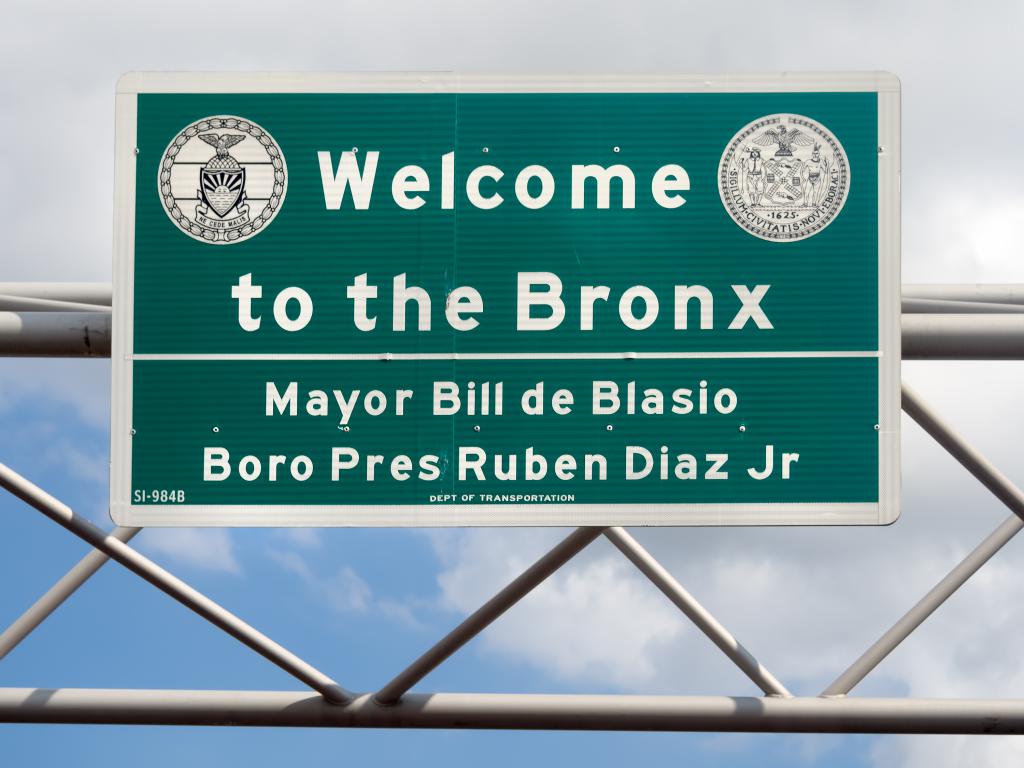 The Bronx is known to New Yorkers and other parts of the U.S. for many things: the world-famous Bronx Zoo, the often congested Cross Bronx Expressway, Jennifer Lopez, the highly acclaimed Fordham University, and of course, the indomitable New York Yankees.
The Bronx is one of the busiest areas in New York in terms of traffic, which is why it also placed tenth among New York counties with the most speeding tickets issued in 2021. But, drivers should never automatically pay a speeding ticket from the NYPD or state troopers in the Bronx. As explained in further detail below, New York speeding tickets can cost far more than just the fine, which is already high. Drivers would be well advised to hire an experienced traffic ticket lawyer who can try to beat the charges, or at least try to have them reduced.
Bronx County or "the" Bronx?
The Bronx is the name of the northernmost borough of NYC. The area is also known as Bronx County. Essentially, the Bronx (using the article "the") is the term used by the NYC government when referring to the region. Bronx County is the term used by the New York State government for the same area.
New York Counties Issuing the Most Speeding Tickets, 2021
| | |
| --- | --- |
| County | Number of Speeding Tickets |
| Westchester | 40,076 |
| Erie | 39,124 |
| Suffolk | 30,203 |
| Queens | 28,009 |
| Orange | 26,351 |
| Dutchess | 23,838 |
| Nassau | 20,090 |
| Kings | 19,285 |
| Richmond | 16,667 |
| Bronx | 15,964 |
Bronx Speeding Ticket Costs
A speeding ticket in the Bronx costs $150 to $600 in fines. Anyone who pleads guilty to or is convicted of a speeding ticket will also have to pay a mandatory $88 state surcharge. In addition, any time a speeding (or other) ticket puts the total number of points one's license at six or more, the driver must pay a Driver Responsibility Assessment (DRA) fee to the NYS DMV. This will cost $300 plus $75 for each point over six—that's in addition to the fine and surcharge. Lastly, when a speeding ticket appears on one's driving record, it almost always causes a significant hike in insurance premiums which can last for three or more years. Speeding tickets will also lead to points and can easily result in a license suspension or revocation.
Speeding Tickets Data from the Bronx, NY
Drivers in the Bronx received 20,989 speeding tickets from the NYPD and state troopers in 2021. While only slightly fewer than in 2019, it is part of an ongoing up and down fluctuation in speeding tickets that began in 2014 with NYC's Vision Zero initiative. The overall proportion of speeding tickets (versus other kinds of traffic tickets) has decreased notably during the same time frame, a percentage difference of 22.5 between 2019 and 2021, most likely to do with the migration of many people towards the south in response to the COVID-19 outbreak. Only 9.4% of drivers who were ticketed for speeding also received companion tickets—those written in addition to the ticket that caused the traffic stop. However, among those that did, an abnormally high percentage (42%) were for licensing violations (VTL 509 and 510), followed by equipment violations (9.1%) and registration-related violations (8.5%).

Number of Speeding Tickets Issued in Bronx County (NY), 2012 – 2021
| | |
| --- | --- |
| Year | Total |
| 2012 | 11,304 |
| 2013 | 15,232 |
| 2014 | 21,276 |
| 2015 | 25,660 |
| 2016 | 26,186 |
| 2017 | 28,660 |
| 2018 | 28,189 |
| 2019 | 26,196 |
| 2021 | 20,889 |
Speeding tickets written in the Bronx are answerable to the Traffic Violations Bureau (TVB). While that doesn't change the cost of the ticket, it does mean the driver cannot enter a plea deal or negotiate the ticket. The TVB in the Bronx has one of the highest conviction rates in the state at 92.7% as of 2021. That means drivers who want to beat their ticket should consult a skilled New York traffic ticket attorney.
Bronx Geography and How It Relates to Traffic Tickets
The Bronx is served by seven subway lines providing 70 stops, 11 Metro-North railway stations on two lines, and numerous transit bus stops. And yet, getting around within the borough is enormously difficult without a car. The borough is also striped with major highways for through-traffic heading to and from Westchester and other NYS points north, as well toward New Jersey and Pennsylvania, and vice versa. In addition to the Cross Bronx Expressway (I-95/I-295), there's also the Bronx River Parkway, the Bruckner Expressway (I-278/I-95), the New England Thruway (I-95), the Henry Hudson Parkway (NY-9A), the Hutchinson River Parkway and the Major Deegan Expressway (I-87). This is in addition to 19 bridges and tunnels carrying traffic to and from Manhattan and Queens. All this traffic keeps the NYPD and state troopers busy watching for speeding and other traffic infractions.

Hiring a Bronx Speeding Ticket Lawyer
Whether you live in the Bronx, were visiting, or just passing through, a speeding ticket is a serious matter. The Traffic Violations Bureau is tough and the penalties associated with a conviction are high. The best way to avoid the costs of a Bronx speeding ticket is to hire an experienced traffic defense attorney. An attorney can put together a defensive strategy that will offer the best chance of avoiding the fines and points. Best of all, those who hire an attorney most often won't have to appear in court themselves.
Contact the Rosenblum Law Firm to assist you with your speeding ticket matter in the Bronx. We can offer you a free consultation about your case and have our attorney's fight on your behalf. Our attorneys have fought tickets at the Traffic Violations Bureau for clients from Bathgate, Bedford Park, Belmont, Bruckner, Claremont, Concourse, Co-op City, East Tremont, Eastchester, Fordham, Highbridge, Hunts Point, Kingsbridge, Longwood, Marble Hill, Melrose, Morris Heights, Norwood, Parkchester, Pelham Bay, Pelham Gardens, Riverdale, Throggs Neck, Tremont, University Heights, Williamsbridge, and Woodlawn.

Speeding Tickets in Other Boroughs of New York City