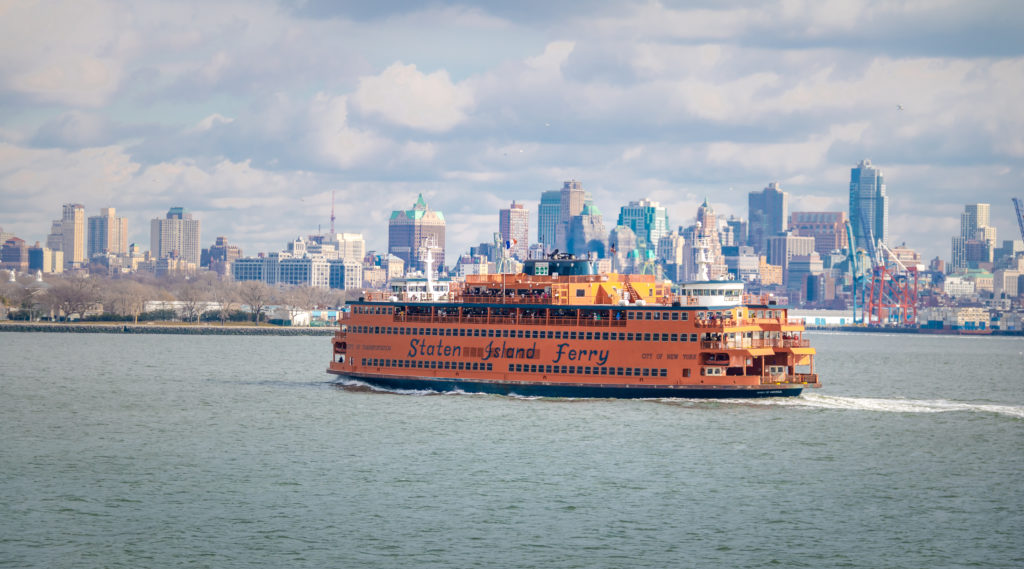 Staten Island is the third-largest of New York City's five boroughs by landmass, but the least populated. Also known as Richmond County, the area is more suburban than any other part of the city. About 40% of the land area is trees and nature, with 170 parks, earning it the nickname "the greenest borough."
In 2021, Staten Island ranked 9th among the counties in New York state with the most number of traffic tickets issued. So, drivers who live there, as well as those passing through to or from Brooklyn or southern New Jersey, should think twice before paying a speeding ticket issued in Staten Island. Instead, drivers should consider hiring a lawyer with experience fighting traffic tickets to help beat the fines, points, and other penalties that come with a conviction.
What's the difference between Staten Island and Richmond County?
There is no geographic difference between the borough of Staten Island and Richmond County. The names are interchangeable. The NYC government uses the term Staten Island while the state government uses the term Richmond County.

Staten Island Speeding Ticket Costs and Penalties
A speeding ticket from Staten Island can be surprisingly expensive. The fine for speeding most often runs from $150 to $600 but has been known to go much higher. Each ticket also comes with a mandatory state surcharge of $88. Should the ticket put the total number of points on one's license at six or more, the driver will be required to pay a Driver Responsibility Assessment (DRA) fee. The DRA is separate from the fine and is paid directly to the DMV. It costs $300 plus $75 for each point over six. Paying a speeding ticket also means it will appear on one's driving record and can raise insurance premiums by hundreds of dollars per year for three years or more. Finally, 11 points, or three regular speeding tickets or two work zone speeding tickets within 18 months can lead to license suspension or revocation.
New York Counties Issuing the Most Speeding Tickets, 2021
| | |
| --- | --- |
| County | Number of Speeding Tickets |
| Westchester | 40,076 |
| Erie | 39,124 |
| Suffolk | 30,203 |
| Queens | 28,009 |
| Orange | 26,351 |
| Dutchess | 23,838 |
| Nassau | 20,090 |
| Kings | 19,285 |
| Richmond | 16,667 |
| Bronx | 15,964 |
Speeding Tickets Data from Staten Island, NY
In 2021, 16,667 drivers in Staten Island were issued speeding tickets, a number that is about 2,500 more than the previous year. The New York City Police Department (NYPD) issued 92.3% of all tickets in the borough, which is overwhelmingly the highest among law enforcement agencies.
Moreover, 12.7% of these speed-related offenses resulted in companion tickets last year — meaning drivers received a second ticket in addition to the speeding violation. The most prevalent companion ticket reasons included licensing violations, such as driving without a license (26.5%), equipment violations (10.5%), and disregarding traffic control devices (10.2%). Almost 68% of the speeding offenders hailed from New York State, while the remaining were from out-of-state or Canada.
Number of Speeding Tickets Issued in Staten Island (NY), 2012 – 2021
| | |
| --- | --- |
| Year | Total |
| 2012 | 11,947 |
| 2013 | 16,048 |
| 2014 | 19,902 |
| 2015 | 20,705 |
| 2016 | 18,889 |
| 2017 | 19,511 |
| 2018 | 19,571 |
| 2019 | 19,958 |
| 2021 | 16,667 |
Drivers who wish to challenge a speeding ticket issued in Staten Island will have to make their case at the Traffic Violations Bureau (TVB), which is a judicial system that is a division of the DMV. This can be hard because the TVB does not allow negotiations or ticket reduction deals. Worse, Staten Island's TVB offices have the highest conviction rate in the city: a mere 3.6% get their ticket dismissed or are acquitted. Drivers can help their odds dramatically by enlisting the help of a skilled New York traffic ticket attorney.

Staten Island Geography and How It Relates to Traffic Tickets
Often referred to as the "forgotten borough," Staten Island is the only borough not connected to the rest of NYC by subway lines. In addition, the only direct route from Staten Island into Manhattan is via the ferry; there are no direct bridges or tunnels connecting the two boroughs. This, plus the suburban sprawl, means car ownership in Staten Island is the highest of any borough (81.6%). Staten Island is connected to New Jersey via three bridges (Outerbridge Crossing, Bayonne Bridge, and the Goethals Bridge/I-278), but the only connection to the rest of New York City is via the Verrazano Bridge to Brooklyn. Staten Island's major highways also serve a large amount of through-traffic crossing from southern New Jersey into Brooklyn and other parts of NYC and Long Island. This keeps NYPD and state troopers on their toes as they watch for speeding and other traffic violations.

Hiring a Staten Island Speeding Ticket Lawyer
A Staten Island speeding ticket is a serious matter. Drivers should not take their chances in the TVB and instead hire an experienced traffic defense attorney. An attorney with experience in the TVB can offer the best possible chance of defeating the ticket and avoiding the fines and points. The best part is that, in most cases, hiring an attorney can save one a trip to the courthouse.
Contact Rosenblum Law to assist you with your speeding ticket matter in Staten Island/Richmond County. We can offer you a free consultation about your case and have our attorneys fight on your behalf. Our attorneys can fight tickets at the Traffic Violations Bureau for clients from Great Kills, Huguenot, Livingston, New Dorp, New Springville, Oakwood Beach, St. George, Todt Hill, West New Brighton and more. Call 888-434-0406 or email Rosenblum Law today for a free consultation about your case.

Speeding Tickets in Other Boroughs of New York City