Believe it or not, Nassau County has voluntarily chosen to forgive $4.2 million worth of school zone speeding tickets issued by speed cameras this past month.
According to County Executive Edward Mangano, there were problems with the cameras installed at six school locations due to malfunctions in the equipment and timing mechanisms. Consequently, Mangano said he is declaring amnesty on all of those fines.
Mangano announced the amnesty via Twitter, tweeting, "I am declaring amnesty for all speed camera tickets issued this summer."
However, now that school is officially in session, enforcement has resumed.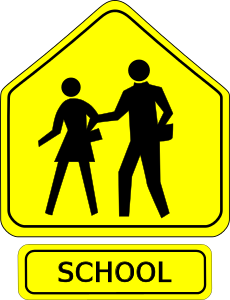 Mangano revealed to 1010 WINS, "Clearly, there were some errors in the speed zone violations, so we're meeting with the vendor and our traffic safety department to make certain that those errors are corrected… so as a matter of fairness, we're eliminating all those tickets."
He continued, "Many of the residents believed there was not enough notice, so this will serve as a notice of the new state law that there will be speed cameras in school zones come this September with the opening of school."
Similarly, anyone who already paid the fine for their school zone camera ticket will be issued a full refund from the Traffic and Parking Violations Bureau.
In total, Nassau issued 30,108 citations at the five schools.
This is another prime example of how camera tickets are not very reliable and further proof that there is no substitute for an officer actually issuing a traffic ticket.
Remember, whenever you are approaching a school—whether you think it is in session or not—you ought to slow down and look for police officers patrolling nearby.
If you recently received a New York speeding ticket, contact The Rosenblum Law Firm today at 888-434-0406.