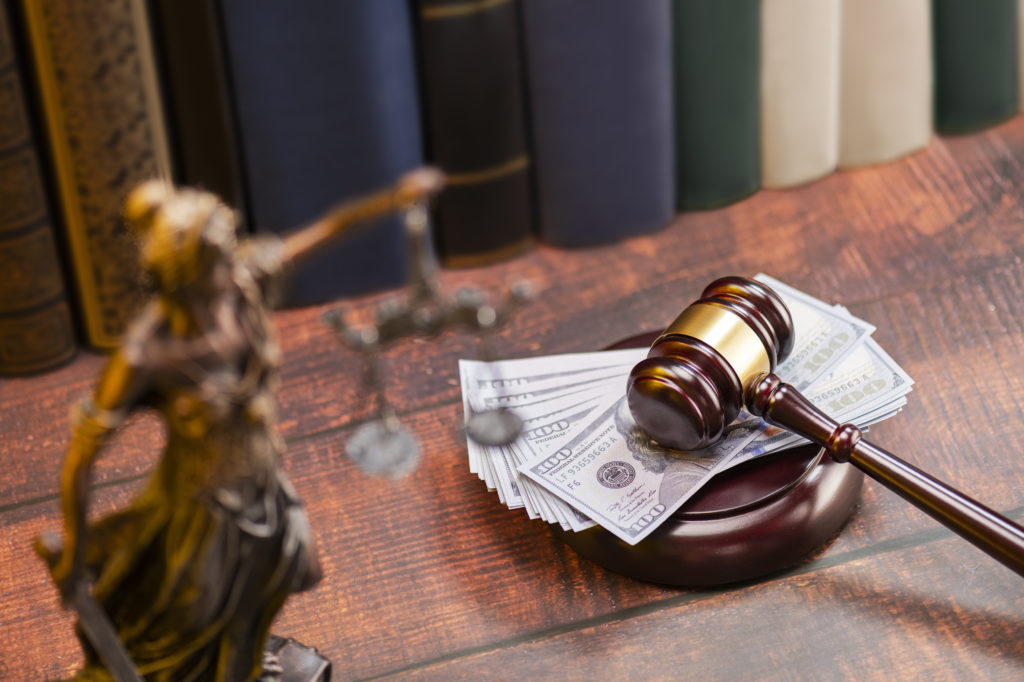 If you have been issued a traffic ticket or multiple tickets for speeding and other violations it is important that take care of the ticket one way or another. Ignoring the ticket can only make matters worse and might make the penalties worse and harder to resolve. It is not a valid excuse to say that you were never given a court notice or the traffic ticket never stated how much the fine was.
How Do I Plead and Pay My Speeding Ticket?
Payments for fines and penalties can be made to the court that is listed on your traffic ticket. (See images below). To make a payment you can call the local court handling your case and speak with the court clerk on how you can arrange to make your payment. If your case is with the Traffic Violations Bureau you can arrange pay using this website. It is important to note that paying your fines on a traffic ticket is also the equivalent of pleading guilty to the charge. This means that you are waiving your right to a trial and possibly having the ticket reduced or dismissed.
If you have been charged with a traffic violation, before paying your ticket, consult with an experienced traffic defense attorney. An attorney can discuss your options with you and potentially help you avoid costly fines and points.
Going To Court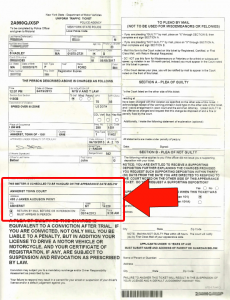 In New York the traffic ticket when issued is also a summons requiring you to answer your case to the court which has jurisdiction over your matter. For most traffic violations your case will be heard by the local municipal or town court. If you received a ticket within the 5 boroughs of New York City then your case will be heard by the Traffic Violations Bureau (TVB).
The Effect on Your Insurance
The most issued tickets in New York are speeding tickets. These tickets not only have heavy fines but carry points which can affect your insurance rates and lead to a possible license suspension. For drivers that are convicted of speeding above 20 miles per hour they are issued 6 points which also requires an additional penalty to be paid to the New York State Department of Motor Vehicles.
6 Points Or More = Driver Responsibility Assessment Fine
The DMV's Driver Responsibility Assessment applies to all drivers that are convicted of a traffic violation in the State of New York, even out of state drivers. The program is intended to deter repeat offenses within the state and to encourage traffic safety. If you receive 6 or more points on your New York State driving record within an 18 month period then the annual assessment is $100 for three years. Drivers that receive more than six points on their record within an 18 month period are fined an additional $25 per point per year (each additional point is $75). The DMV will suspend your license if you fail to pay your DMV Driver Responsibility Assessment.
Even if you live out of state or in Canada, if you plead guilty New York may notify your home state and points can be added to your driving record.