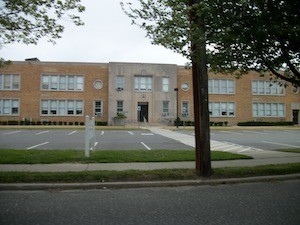 Lead-footed New Yorkers, be warned: the streets have eyes. New York City is home to about 140 speed cameras in school zones, each of which doled out an average of 10,000 tickets in 2016, according to a report by the New York Post. That's a 36 percent increase from the 1 million total tickets issued in 2015.
Turns out, however, that those cameras are slacking off. In 2014, the city had only 20 speed cameras, each of which issued 22,000 tickets on average, for a total of 445,000.
The robots won't be beating out the real police any time soon. Living, breathing cops handed out 137,260 speeding tickets last year, NYPD records show. That's a 65 percent increase over the 83,202 tickets written in 2013. In total, officers wrote 1,042,703 total tickets for various moving violations, including disobeying traffic signs, seat belt violations, and distracted driving.
In keeping with the city's Vision Zero initiative to eliminate traffic fatalities, in 2016 police also doled out 42,385 tickets for failing to yield right of way to pedestrians — a 185 percent increase over 2013 (the year before the program began). The city also saw the fewest traffic fatalities ever recorded last year, with 229 total deaths. Unfortunately, pedestrian deaths ticked up from 139 in 2015 to 144 last and cyclist deaths increased from 14 to 18 over the same period.
A ticket for speeding in a school zone during school hours can cost anywhere from $300 to $1,200. It also carries at least three points on your license. Even worse, a conviction for speeding in a school zone can wreak havoc with your auto insurance premiums. If you or a loved one has been ticketed for speeding in a school zone, it is urgent that you consult an attorney to help you avoid the costs associated with a ticket. The lawyers of the Rosenblum Law Firm are skilled New York traffic ticket attorneys who are experienced in handling tickets for speeding as well as other driving-related offenses. Call 888-203-2619 or email the Rosenblum Law Firm today for a free consultation about your case.