What's the Difference Between Yellow and White Speed Limit Signs?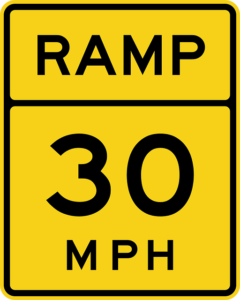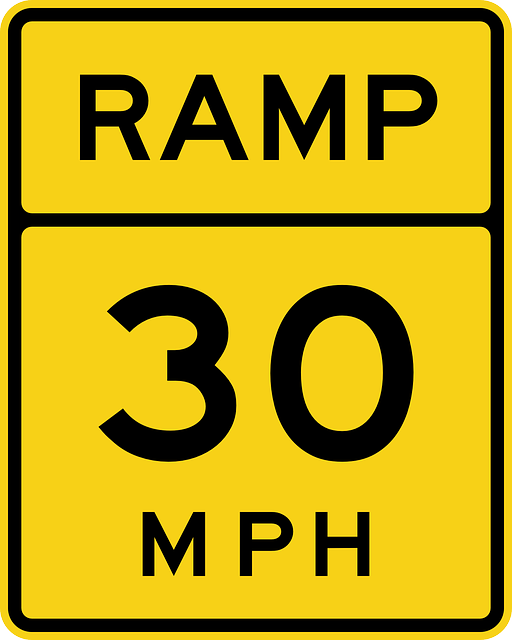 Speed limit signs seem like the simplest thing in the world. You may have noticed, however, that some speed limit signs are yellow, while most are white. Seems like a minor thing, but there's a difference between them that you should be aware of.
Yellow speed limit signs are also known as advisory speed limit signs. You'll see these most often when roads curve. You might also see them on a stretch of road that is hilly or which suddenly narrows. Either way, it is a warning to drivers to reduce speed.
The limit on an advisory speed limit sign is always at least 5 mph lower than the rest of the roadway. The yellow color is intended to draw your attention so that you adjust your speed accordingly. In most cases, the advisory limit is temporary; once you have passed the stretch of road with the advisory-inducing conditions, a white sign will typically be posted indicating you can return to the old speed. However, it is possible for multiple advisory limits to appear back to back.
Can I Get a Ticket for Exceeding an Advisory Limit?
Advisory speed limits are not a legal speed limit; only the standard white speed limit signs carry the force of the law. Therefore, you cannot get a speeding ticket for disobeying an advisory speed limit sign. Yellow signs are simply a warning to drivers of a change in road conditions that may make their current speed dangerous. The number is usually based on the physics of the road, taking into account things like centrifugal force (around a bend) and angular momentum (at the top of a hill).
If an officer issues a speeding ticket, it is most likely for exceeding the official (white) speed limit. This will cost at least $150 plus a mandatory surcharge of $88-$93 and will lead to no less three points but as many as 11 points on your New York license, depending on how far above the standard limit you were going. Alternatively, there's a chance you could get hit with a ticket for failure to reduce speed. This rarely-issued ticket penalizes drivers who do not slow down for special hazards, such as when approaching train tracks or the crest of a hill. It carries a maximum fine of $150 plus a mandatory surcharge of $88-$93 and three points on your license.
While exceeding an advisory speed is not illegal per se, it can be considered negligent. That means if you are involved in an accident while exceeding the advisory limit, you can be liable.
In addition to the fines and points, a conviction for any kind of speeding ticket can cause your auto insurance rates to skyrocket. If you or a loved one has been caught speeding, it is advisable that you consult an attorney to help you avoid the costs and points associated with a ticket. The lawyers of the Rosenblum Law Firm are skilled New York traffic ticket attorneys who are experienced in handling tickets for speeding as well as other driving-related offenses. Call 888-203-2619 or email the Rosenblum Law Firm today for a free consultation about your case.