Brand new legislation went into effect this past Wednesday aimed at increasing student safety near schools.
Assemblyman Dave McDonough announced that the law was signed by Governor Andrew Cuomo to establish speed monitoring systems in school zones on Long Island.
According to Mr. McDonough, the new law will allow Nassau and Suffolk counties to start four-year speed camera pilot programs within 120 approved school zones.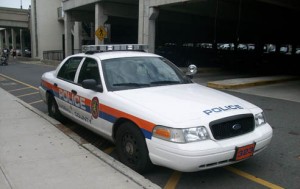 The Assemblyman explained, "I have been a long-time advocate of public safety and this legislation marks a substantial victory in the fight to prevent speeding and other dangerous traffic violations in the vicinity of our local schools."
In addition to the speed cameras, we expect this emphasis on school zone safety to increase police enforcement in school zones. If the pilot program is successful, it is likely that similar programs will pop up throughout New York State.
If you happen to pass a school on your way to work or during your daily commute, be sure to slow down and obey the traffic rules. Remember, speed limits are drastically reduced near schools, often with little warning. If you are approaching a school zone, pay attention to traffic signs or you may soon find a camera ticket in your mailbox.
Getting caught for speeding in a school zone translates into significant fines, points, insurance hikes, and penalties.
If you recently received a school zone speeding ticket in NY, contact The Rosenblum Law Firm today at 888-434-0406.