Receiving a traffic ticket can be quite frustrating. However, no matter how annoyed you get, do not plead guilty to it simply to "make it go away." It is highly recommended to plead not guilty and fight the ticket.
The following information has been designed for those of you who are unfamiliar with New York speeding tickets and shows you how to plead not guilty to your NY traffic ticket.
Four Parts of Your Speeding Ticket
Your New York speeding ticket will be comprised of four main sections. The first section contains the driver's information. This usually includes your name, address, gender, license plate number, date of birth, registration expiration date, the state you hold a license in, the make and model of your car, and other information that identifies you as the operator of the vehicle.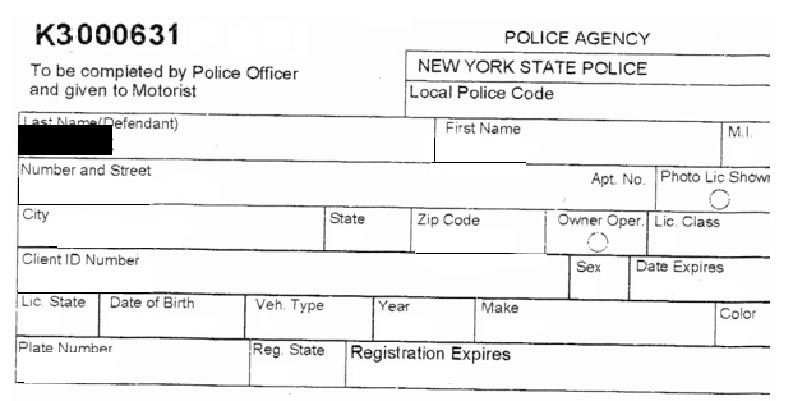 The second section describes what you are being charged with. It will likely include the time you were pulled over, the date of the alleged offense, the vehicle and traffic law (VTL) that you are being accused of violating, a short description the violation, where it occurred, and the signature of the police officer who issued you the ticket.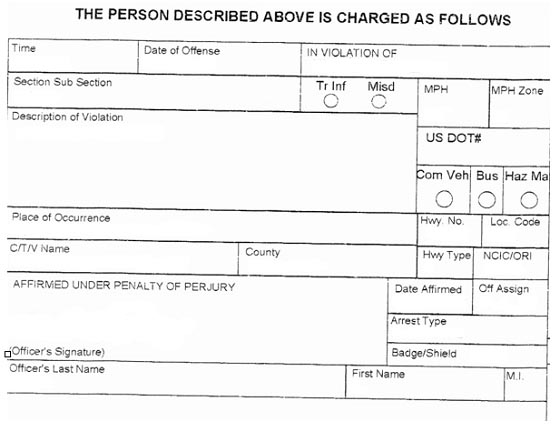 The third section of your NY speeding ticket, which is at the bottom of the first page, tells you what court will be hearing your traffic ticket case. Additional, it includes the name of the court, its address, and a check-box indicating whether you are required to appear in person or simply return the ticket via mail.

Lastly, the fourth part of your ticket appears on the back. This gives you the option to plead by mail. Section A should be filled out if you want to plead guilty (not recommended) and Section B should be filled out if you want to plead not guilty.
In order to plead not guilty to your traffic ticket (which is highly advised), simply sign your name at the bottom of Section B and check the box requesting a supporting deposition (if you were not issued one with your ticket).
Afterward, scan it or make a copy of the NY speeding ticket for your records and mail it in to the court.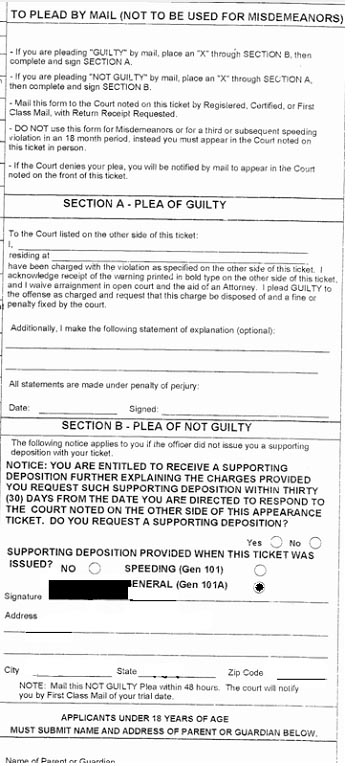 Read More: Do you have to respond to a NY traffic ticket within 48 hours?
Who Should You Contact?
If you recently received a New York speeding ticket, contact The Rosenblum Law Firm. Our team of NY traffic ticket lawyers will do all they can to help you get the results you are looking for. Call us today at 888-434-0406.