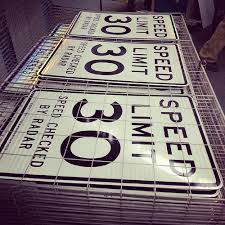 In a recent study by WalletHub, researchers ranked states based on their strictness in handling speeding and reckless driving offenses – and the results might surprise you. WalletHub compared all 50 states and Washington D.C. by weighing a list of factors including each state's speeding rank, types of speed limit, use of automatic speed cameras, highway racing laws, average insurance cost increases, aggressive driving penalties, and license suspension laws. The study also took into account the state's rules on whether speeding is automatically considered reckless driving. Researchers then ranked each state on their relative strictness with 1 being the harshest and 51 being the most lenient.
According to the study, New York ranked 6th for strictness in speeding enforcement, but 41st for reckless driving enforcement, resulting in an overall ranking of 23rd in the nation. New York is tough with rules and regulations against speeding like additional costs to insurance, but lacking when it comes to penalties like jail times and fines for reckless driving. For example, while the state has laws prohibiting racing on highways, it does not have additional penalties for aggressive driving.
While New York is included in the 49 percent of states that have an automatic citation for reckless driving when speeding, it is not among the quarter of states that allow ticketed drivers to argue that their speed was "reasonable" regardless of what the speed limit sign suggested. In New York, traveling 30 mph over the posted speed limit is automatically a reckless driving offense.
The most lenient state in the study was Texas, ranking at No. 51, while Colorado topped the list at No. 1. Following Colorado, the toughest places on speeding and reckless driving are Arizona, Delaware, Illinois, and New Mexico.
New York has also recently been ranked by Popular Mechanics as the third worst state to get a speeding ticket in due to fines and penalties imposed. If you have been issued a speeding ticket in New York, we provide free consultations with our experienced and dedicated attorneys. Call The Rosenblum Law Firm at 888-434-0406 to get started.