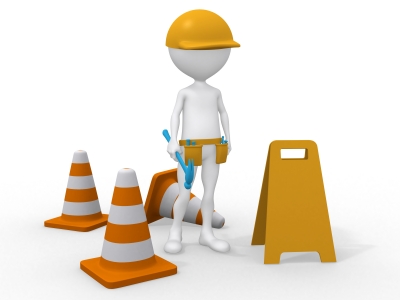 New York drivers can expect to see an uptick in road work throughout the state. Municipalities across New York will receive an additional $100 million in funding for road repairs as part of PAVE NY, a new program established by Gov. Andrew Cuomo and the state legislature in the 2016-2017 state budget.
PAVE NY will be administered by the state Department of Transportation as part of a five-year, $21.1 billion capital program. The program offers support for the repair and reconstruction of local roads and highways in 1,600 municipalities. The aim is to both improve the physical condition of local roads and also to create jobs and enhance local economic development.
"PAVE NY funds strategic investments in local roadways, helping ensure roadways across the state are in good repair, remain reliable for motorists and able to help foster regional economic growth for years to come," Cuomo said in a statement released in June about the program.
The PAVE NY funds are in addition to what municipalities already receive from the state through the federally funded Consolidated Local Street and Highway Improvement Program, through which New York receives $438 million each year.
Drivers should use caution and watch their speeds when driving in work zones. In addition to being extremely dangerous for the workers, speeding in a work zone also automatically doubles the fine. Under VTL 1180 (f), a work zone is any location where workers, work vehicles, equipment, supplies or other barriers are located. The extra penalties apply even when the construction site is not active, such as at night, so long as the other indicators of a work zone are present.
If you or a loved one has been ticketed for speeding in a work zone, it is recommended that you hire an attorney to help you avoid the additional costs associated with the ticket. Adam H. Rosenblum of the Rosenblum Law Firm is a skilled New York traffic ticket attorney who is experienced in handling tickets for speeding as well as other driving-related offenses. Call 888-203-2619 or email the Rosenblum Law Firm today for a free consultation about your case.
Save