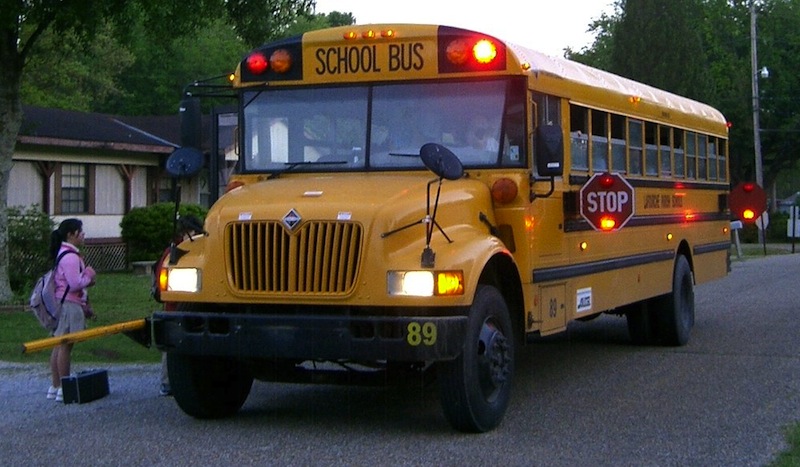 Suffolk County drivers are putting school children at risk, says a new report commissioned by County Legislator Sarah Anker. The report studied driver behavior around the county's 72 school districts and found that drivers often passed stopped buses and sped through school zones.
The worst behavior was found in Bay Shore, which saw 90 incidents of drivers passing school buses on a daily basis. In addition, there were 438 crashes on roads surrounding Bay Shore schools in the last five years. The Longwood school district has already taken action by mounting cameras on three buses. In one school year, the pilot program caught 1,160 violators. Anker is now pushing for a new state law to allow cameras on school buses to catch and fine violators. She also recommends more crossing guards.
New York State law requires drives to stop when a school bus turns on its flashing red lights. This is true whether approaching from the front or the rear, and applies on divided and multilane highways as well as on school grounds.
The penalty for illegally passing a school bus is a fine of up to $400 plus five points for a first offense. Those convicted could also face up to 30 days in jail. Second and third offenses carry even more severe consequences, including 180 days in jail and $1,000 or more in fines.
In addition, drivers who are convicted of going up to 10 mph above the posted limit in a school zone face nearly $400 in fines and three points on their license. Those who exceed 10 mph above the posted limit face $700 in fines and 15 days in jail.
If you or a loved one were ticketed for passing a stopped school bus or speeding in a school bus, you need a skilled attorney to help minimize the consequences. The lawyers of the Rosenblum Law Firm are experienced in handling tickets for speeding and other driving-related offenses. Call 888-203-2619 or email the Rosenblum Law Firm today for a free consultation about your case.
Save