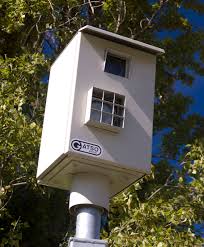 Year-end statistics have shown that New York's 140 school zone speed detection cameras issued over one million tickets in 2015, generating approximately $50 million in revenue for the city. This is more than double the 440,000 speeding camera tickets issued in 2014.
New York City installed the first speed cameras in 2013. Initially, the city just distributed warnings to those who sped past the cameras, but in 2014 the city was permitted to start issuing tickets. Each speeding citation costs motorists $50 but includes no points against a driver's license. The cameras have caused controversy among drivers who say the cameras intrude upon their personal privacy.
In 2015, a request was made to the state legislature to increase the amount of cameras. Of the 140 school zone cameras that were added, 100 are stationary and 40 are mounted on vehicles that drive within school zones. The cameras are only permitted to operate from one hour before the school day starts until one hour after it closes. The new cameras were only installed in September 2015, but have managed to make a big impact.
In addition to the speed camera tickets, the NYPD also issued over 130,000 handwritten speeding citations and 38,000 failure to yield tickets in 2015. The handwritten tickets carry higher fines, points, and potential surcharge fees from the state and will have significant impacts on insurance. If you have been issued a traffic citation in New York, contact the Rosenblum law firm. Our dedicated team of attorneys can reduce and minimize the consequences of the ticket.. Contact us for more information or call 1-888-434-0406 for a free consultation.