Recently, the Obama Administration officially endorsed Mayor DeBlasio's "Vision Zero" program.
Under Vision Zero, New York has installed numerous speed cameras, reduced its speed limits in order to catch more drivers, and dramatically increased the issuance of New York speeding tickets.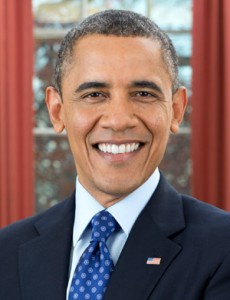 Similarly, the United States Department of Transportation announced that $25 million in federal gas tax funds would be given to the NYC Department of Transportation in support of the mayor's initiative.
Not too long ago, Mr. DeBlasio announced a major expansion of school zone speed cameras under Vision Zero.
Also, privately owned and operated cameras will be deployed until the limit set by the state legislature of 140 photo radar units is reached.
New cameras will be coming to150 high-volume intersections and each camera will be timed at the bare minimum 3.0 second yellow allowed under federal law.
Mr. DeBlasio proudly explained at a news conference, "We're installing speed cameras in school zones citywide … The last thing you want to worry about is a car speeding by and potentially endangering the lives of children. That's why this is such an important part of our Vision Zero initiative."
Out of 20 cameras that have been set up so far, a whopping 183,000 tickets generating $9.2 million in revenue had been issued. If that rate keeps up, the full deployment of cameras would bring in $80 million in annual profit.
Moreover, Vision Zero lowered New York City's default speed limit to 25 miles per hour. Not only that, but the City also installed 250 new speed bumps designed to force motorists to drive slower.
Perhaps what is most striking about the initiative is that traffic signals are going to be retimed in order to force NY drivers to hit more red lights.
Each one of these new changes is expected to be paid for with this new cash infusion from the federal government.
If you recently received a New York speeding ticket, contact The Rosenblum Law Firm today at 888-434-0406.