As we recently reported, there has been a drastic reduction in the amount of summonses and tickets issued by the NYPD over the past couple of weeks. In fact, the NYPD has issued 90% fewer tickets than it had in the same period last year.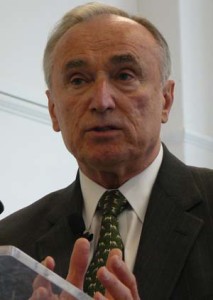 This drastic reduction in ticketing, which is likely fueled by the officers' disagreements with the de Blasio administration in light of the Eric Garner grand jury decision and the shooting of two officers in Brooklyn, will have a significant impact on both the finances of the city as well as the safety of its citizens.
In an attempt to rectify this problem, Police commissioner Bratton has ordered police officers back to work. The mandate to return to ticketing and writing summonses has gone farther then a simple directive. Looking at a few examples of the pressure being placed on officers to increase ticketing, consider this:
Many officers are being barred from taking vacation or sick time.
Officers have been threatened with transfers if ticketing does not increase.
In some precincts officers are being required to submit activity sheets which list the number of arrests and summonses issued per shift.
In one precinct, officers were ordered to report to a vehicle checkpoint and not return until two summonses were issued.
While it is important to ensure laws are being enforced, this focus on the number of tickets being issued has significant problems:
Many officers feel that the State is 'forcing their will' upon them in order to obtain the financial benefit of tickets. This has significantly hurt morale in the police department.
Compelling the police to focus on issuing low-level tickets, summonses, and citations can divert them from preventing higher-level crime.
Increasing pressure on police officers to issue tickets might result in arbitrary tickets being issued, further straining the officers' relationships with the communities they serve.
The State, the police, and the citizenry must come to an understanding to bring this situation under control. Officers should be respected for doing their job, which often puts them in danger. Whether or not recent actions by officers were justified, as a society, we need to recognize that the actions of an individual officer do not represent the police as a whole.
Similarly, the officers should also recognize that simply because some elected officials did not support them, does not mean the rest of the city does not. We need them to protect, serve, and enforce the law.
If you have been issued a ticket or a summons, contact us for a free consultation at 888-434-0406.