As reported by the NY Post, the NYPD has chosen to crack down on speeders following the city's lowering its speed limit from 30 mph to 25.
The reduced speed limit took effect on November 7 of this year and drivers have been bombarded with tickets ever since that date. Immediately following the switch officers issued a whopping 3,772 tickets between November 5 and November 12, 2014—more than double the number of tickets from the same period last year!
Although the State has attributed the increased tickets to a general change in policy with respect to ticketing, many claim the ticketing blitz is a direct result of the newly reduced speed limit.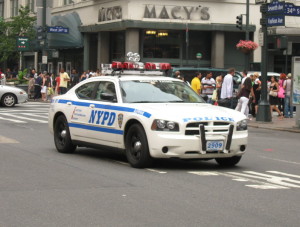 While the new speed limit was being introduced, Mayor De Blasio assured New Yorkers that police officers would use discretion when issuing tickets for violations of the new speed limits. Some are questioning whether the Mayor has kept true to his word.
Many drivers simply do not realize the newly posted speed. As the speed limit has been 30 mph in many areas for upwards of 50 years, it is easy to sympathize with drivers caught going only a few miles over the new limit.
As a leading contributor to automobile accidents in New York City, speeding has been a major target of enforcement for the De Blasio administration. In fact, the 2013 death toll of cyclists due to vehicles was the highest it's been in five years. It should also be noted that over 200 people have died in crashes this year alone and individuals are 50% more likely to survive being hit by a car if the car is traveling less than 30 mph.
Thus, Vision Zero focuses on speeding. Vision Zero is a plan enacted to end traffic fatalities in NYC by 2024 and has instituted changes to both the treatment and the enforcement of speeding violations. Traffic cameras, reduced speed limits, and increased enforcement of traffic violations are the main tools utilized to achieve the ultimate vital goal of saving lives.
If you have received a ticket for speeding, call our dedicated staff of attorneys for a free and confidential consultation at 888-434-0406.