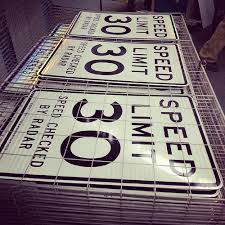 On May 30, 2015 a vehicle struck and killed 3-year-old Maksym Sugorovskiy while he was walking with his family in the Delaware Park area of Buffalo, NY. In response to the tragedy, Governor Cuomo immediately ordered guardrails to be installed and the speed limit to be lowered from 55 mph to 30 mph on Route 198, commonly referred to as the Scajaquada Expressway.
This decision has since stirred up controversy with those accustomed to cruising down the road at 50 mph. According to a recent report, the city plans to recommend a segmented speed limit increase to the State Department of Transportation, which may result in the speed limit on Route 198 changing yet again.
The city argued that an increase in the speed limit on Route 198 would benefit drivers in the short and long term. According to Buffalo City Mayor Byron Brown, "We think it makes sense to increase the speed limit so that people who are merging into a faster roadway are at the proper speed to be able to merge effectively and safely."
Mayor Brown suggested segmented speed limits be implemented along the highway. City engineers, who have been studying Route 198, agree that the speed limit could be segmented by raising the limit back to 40 mph outside of Delaware Park area and permanently leaving the segment in Delaware Park at 30 mph. However, many neighborhood groups surrounding Delaware Park are in support of the plan to keep the speed limit at 30 mph on the entire highway in the interest of pedestrian and cyclist safety.
The Department of Transportation will be making an announcement and scheduling a public meeting to discuss these findings later in July. There is currently no timeline on when and if these changes will be approved or take effect. In the meantime, city police officers will continue to strictly enforce the 30mph limit.
If you have been issued a speeding ticket, you need experienced legal representation. Call us for a free consultation at 888-434-0406.