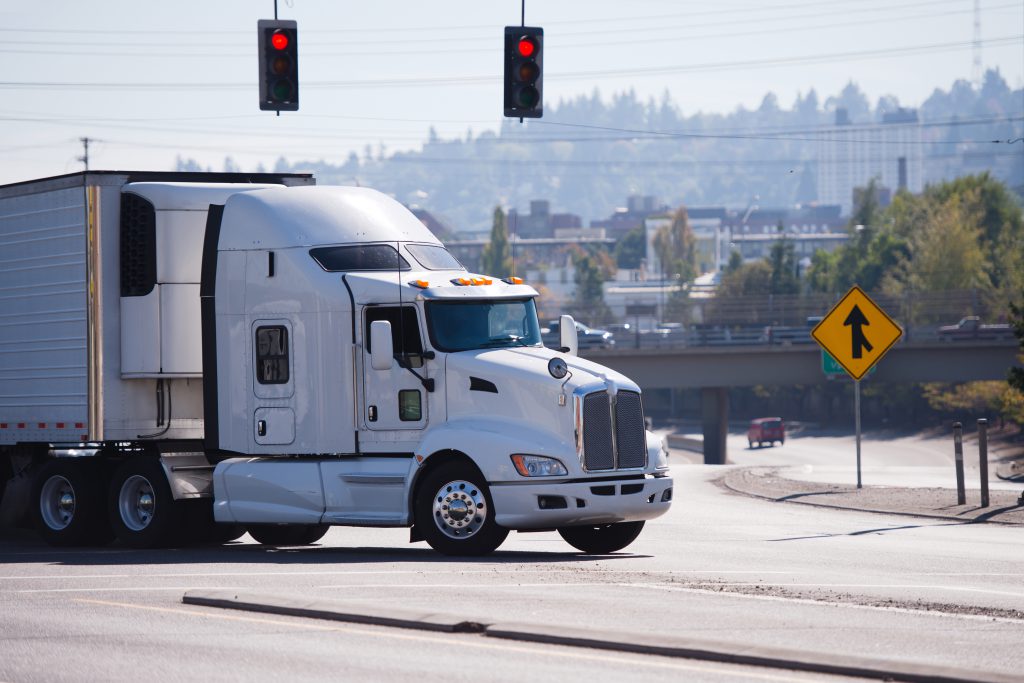 Two Senators have proposed a bill that would require all trucks currently outfitted with speed limiters to activate the devices with a maximum speed of 65 mph. The Department of Transportation had been scheduled to propose a rule on limiters by September 2017 but was ordered to halt the process by President Trump during his first days in office.

Sen. Johnny Isakson (R-GA) and Sen. Chris Coon (D-DE) filed the legislation on June 27 in the Senate's Commerce, Science and Transportation Committee. It would require all new class 7 and class 8 vehicles to be equipped with speed limiters set at 65 mph, as well as existing trucks with speed limiting capabilities to have the same cap.

The new bill does not require older trucks to be retrofitted with the technology.

"The majority of trucks on our roads already have speed-limiting technology built-in, and the rest of the technologically advanced world has already put them to use to ensure drivers follow safe speeds," said Isakson. "This legislation would officially enforce a long-awaited speed limit of 65 mph on large trucks and reduce the number of preventable fatalities on our busy roadways."

The bill is supported by many highway-safety advocacy groups, including Road Safe America, Advocates for Highway and Auto Safety, Citizens for Reliable and Safe Highways (CRASH) Foundation, Parents Against Tired Truckers, the Trucking Alliance, the Truckload Carriers Association, and the Truck Safety Coalition.

According to preliminary data from the DMV, there were more than 20,000 accidents involving large trucks in New York in 2018. Almost 900 involved speeding. Unsafe speed was the third-most common factor in fatal truck accidents.

Read more: Large truck accidents in NYS data

"[T]here is no reason for an 80,000-pound tractor-trailer to operate at 70 mph or greater on our highways," said Lane Kidd, managing director of the Trucking Alliance.

The American Trucking Associations has long opposed mandating speed limiters in the U.S. despite their widespread usage elsewhere in the world. In 2016, CEO Chris Spear decried any such rule as "dangerous," citing a lack of evidence to support it. He also warned about the potential for speed differentials in many parts of the country where highway speed limits are much higher than the proposed limit for large trucks.
Should the rule take effect, an often-overlooked benefit would be the reduced risk of a New York State speeding ticket for CDL drivers. Two tickets for driving 15 mph over the limit can result in a suspension of one's commercial license. However, with a maximum possible speed of 65 mph, truckers would be unable to go more than 10 mph over the limit on highways (local roads would be another matter). Less than 2% of speeding tickets are for going less than 11 mph over the limit.