The City of Albany has announced that it is installing 64 new red light cameras in 20 of its most well-traveled intersections in order to catch drivers committing traffic violations and to reduce accidents. With an anticipated two-month ramp-up period, the target start date to install the camera units is July 1, 2015.
The decision comes as the result of a unanimous recommendation from a selection committee consisting of budget officials, traffic engineers, city IT staff and the Albany Police Department.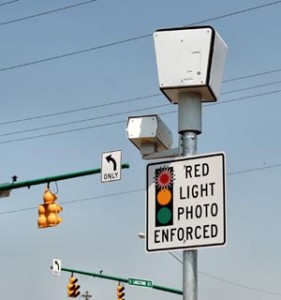 According to Deputy Police Chief Brendan Cox, officials pinpointed the various locations to catch violators and make traffic safer around schools, hospitals, and where the city borders other municipalities. "We tried to cover the entire city," Cox said.
New Jersey's controversial red light program officially ended in 2014 but New York City continues to use the technology in heavy traffic zones as part of Bill De Blasio's 'Vision Zero' initiative.
While it is clear that injuries frequently occur as a result of traffic violations, there has been significant debate surrounding the use of red light cameras and whether they are an effective way to make prevent accidents. Andrew Noble, President of GATSO, USA traffic enforcement systems said, "The stakeholders involved in the selection process for the City of Albany had a clear resolve to make their roads safer for their citizens, visitors and businesses. Period."
Once the cameras are in operation, drivers will have a 10-day warning period before the city starts mailing notices of violation. In addition, public education materials will be made available to drivers along with visible photo enforcement signage.
Typically, violations involving a traffic signal, stop sign or yield sign are three-point offenses. However, drivers caught by these new red light cameras will face civil citations similar to parking tickets instead. Each violation will reportedly carry a $50 fine and will be issued in the name of the vehicle owner, and not the driver.
If you have been issued a traffic ticket in New York, you need experienced legal representation. Call us for a free consultation at 888-434-0406.